We have all seen them in Sydney, you have probably all be in one of them, and you may even have eaten at one of them – pop-up shops and kiosks are 'popping' up all over the place, and research indicates that consumers love them!

So what is classified as a pop-up shop?
Mobile Pop-Up Store
Mobile pop-up shops aim to reach consumers on a more personal level and leave them with a sensory experience; one they will share and talk about with friends and family. Often there will be free samples that you can either taste in-store or take away with you, or it will be more personal.
Examples: food trucks, mobile champagne bar, chic fashion boutique bus, mobile barber, mobile stores.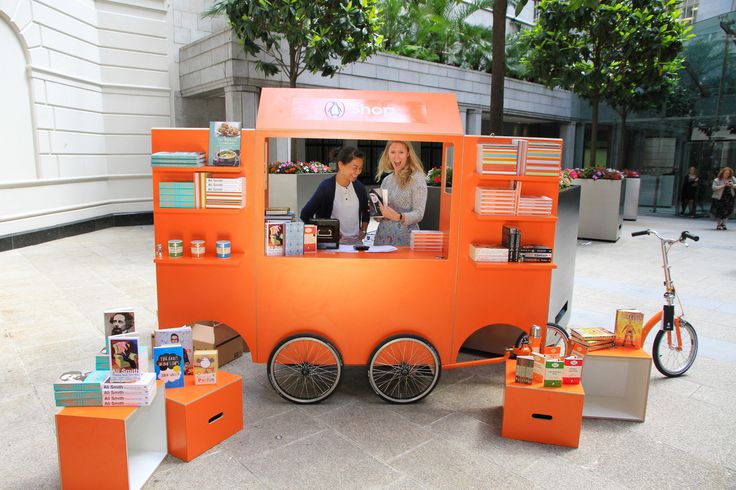 Pop-Up Dining Experience
These dining experiences are enticing and a fun way to try something new. Often consumers like the fact that they only have a limited window in which to experience a certain eatery. Because they are usually on a smaller scale it gives restaurateurs the chance to test menu items and interact with consumers face-to-face.
Examples: pop-up poker restaurants, fast food pop-ups, Asian fusion pop-ups, fundraising pop-ups
Interactive Pop-Up Shop
These interactive stores embrace modern marketing strategies and aim to leave a lasting impression on consumers. Whether it's a scannable virtual shop window, a branded experiential pop-up store or a robotic coffee shop these interactive methods definitely pull in the crowds. They are set up up in high foot traffic areas like high streets, malls or major sporting events. 
Example: Pimms Pop-Up T-Pot at Wimbledon, John Lewis scannable shop window, Dyson experiential pop-up store
  
Temporary Retail Pop-Up Shop
These temporary stores are ideal for marketing new collections, product launches, sampling or seasonal promotions such as Christmas. Ranging from physical stores, kiosk malls, or mobile bus boutiques they interact with consumers, either through their senses or using digital technology.  Often pop-up shops will have a branded social "share" area where consumers can take selfies and post it to Facebook and Instagram.
Examples: Kenzo Boutique bus, Walmart Xmas Toy store, Charity Store, Corner Pop-up shops

Branded Pop-Up Retailer
Brands are embracing the pop-up store as a quick easy win and away to gain more exposure. They are taking every opportunity to deliver a fully branded experience no matter where you are, giving an instant shop window to increase awareness and enhance consumer engagement. More and more household brands are starting to use this type of 'flash' marketing. 
Examples: Nutella Creperies, Tesla's temporary car store, festival yogurt shops

Why are pop-ups so popular?
Because they are eye catching, they are new and they are usually quirky. Brands can be more creative with a temporary set up attracting consumers and delighting them with something new. People like different, and if they are interactive and engage consumers it's a win-win for everyone.
Delivering a Pop-Up Experience
Displays 2 Go has it's own production team working out of a production facility and warehouse in Sydney. Together, the team have many years' of experience in producing display, exhibition and pop-up solutions.
Whether you are looking for a pop-up kiosk for your next mall activation, a vendor bike pop-up store or a branded pop-up store with sampling stations, we have the ability to design, manage, build, deliver and install your pop-up experience.

To discuss your next pop-up experience, call us on 1300 240 250.