How to make a PDF file smaller?
Why do I need to downsize a PDF for printing?
Preparing print-ready PDF files for large format digital printing in Illustrator and InDesign can create extremely large files that are both difficult for computers to handle and very slow to upload to printing suppliers via the internet.
How do I downsize a PDF file without losing print quality?
Press quality PDF files often render frustratingly large results, however, there is one setting you can choose that can reduce the size of your files up to 95%!
Here's how you do it.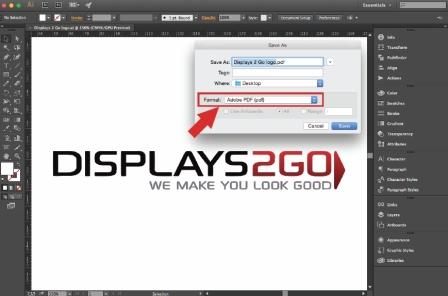 Steps to creating small PDF files within Illustrator or InDesign
1. In the main menu of either program, select 'Save As' if you're using Illustrator, or 'Export' if you're using InDesign.
In the Format drop-down menu, select Adobe PDF. Click Save.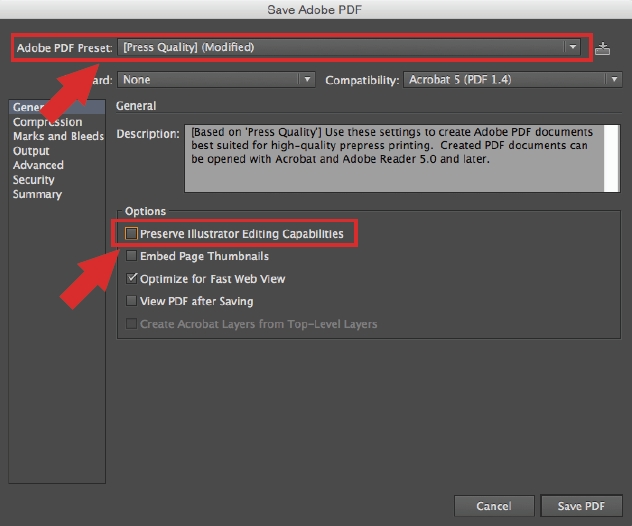 2. In the Save Adobe PDF settings window, select the Presets dropdown window at the top.
Choose [Press Quality] from the list.
In Options, uncheck the box: Preserve Illustrator Editing Capabilities. This is the most important setting to dramatically reduce the file size!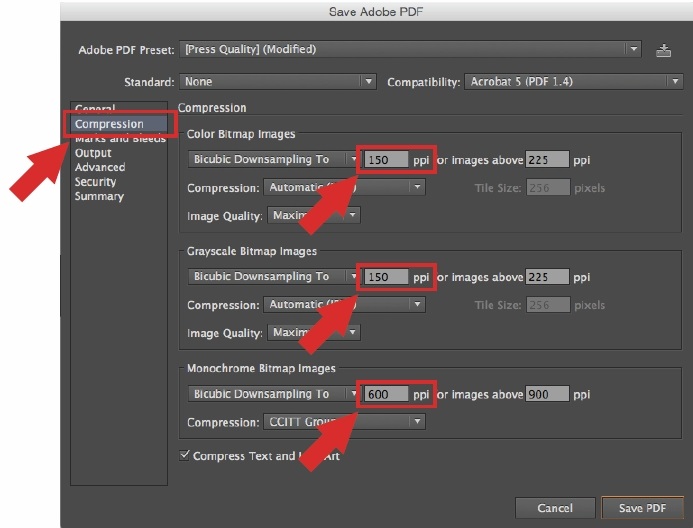 3. Select Compression from the menu on the left side of the window.
Set Colour Bitmap Images to 150ppi
Set Grayscale Bitmap Images to 150ppi
Set Monochrome Bitmap Images to 600ppi
Note: 150ppi resolution is more than acceptable for large format printing.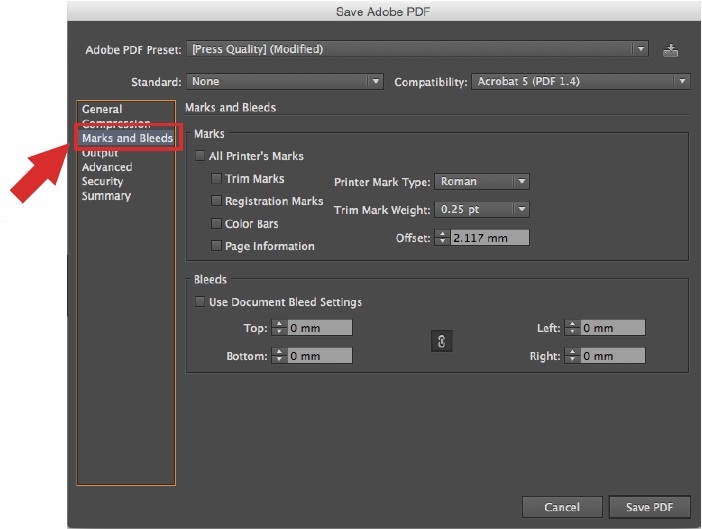 4. Select Marks and Bleeds from the menu on the left side of the window. If you are using one of our templates as a guide, leave this window with the default settings.
We don't require any printer's marks or bleed set because the bleed is contained within the page size of the document. If you are building your artwork without one of our templates, you may have to set bleed and printer marks.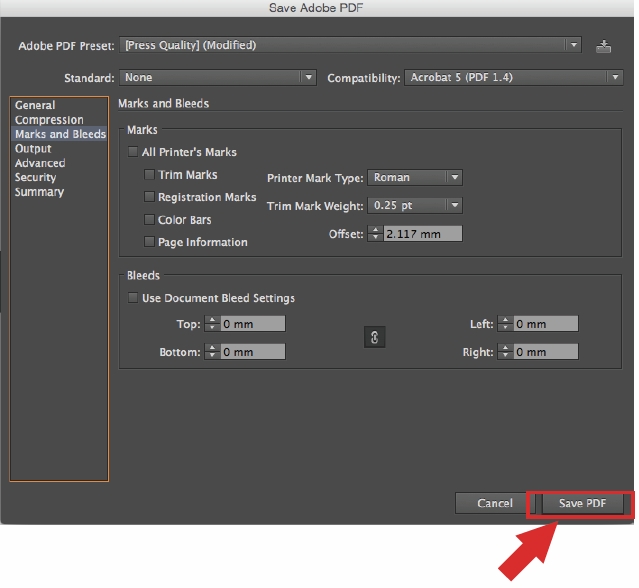 5. All other settings can stay as default. Finally select Save PDF and you're done!.
We're here for you
Need some help?
If you're needing some advice or just a helping hand, please get in touch with our team, by clicking this button. Complete the enquiry form and one of our specialists will call you back as soon as we can.