Cooking carts in food markets
There is pretty much nothing Australia cannot grow or produce. Less than 10% of our retail food is imported, and two thirds of our land is given over to farming. So it's no wonder that visiting the spectacular city food markets on the weekend has become a social event for many families and foodies.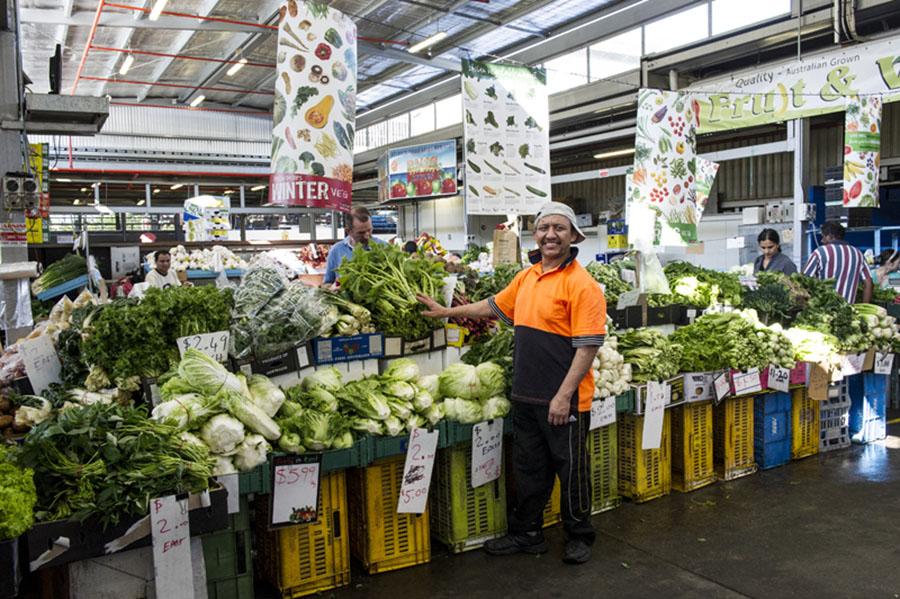 It's not just about the fresh produce and variety of foods – it's also about the atmosphere, the smells, and of course the free samples.
Many stall holders will have a tasting plate on the front of their stall enticing you to try their food and produce. But for some stall-holders their product is best experienced hot or used as an ingredient within a dish. This becomes more of a challenge to offer produce to consumers if you have no cooking facilities.
AtDisplays 2 Go we have just designed a cooking cart for Dandenong markets in Melbourne. They wanted to introduce a fully portable kitchen that can be used on market day by different vendors.  The design we came up with is compact unit that can be wheeled out into the retail space and quickly assembled with minimal disruption. The cart has been fitted out with a gas cook top, a sink and a hygiene-grade prep space and chopping board. There is also fresh water and a grey water outlet which is completely contained within the unit. It even has an angled mirror making it easy for the audience to see what is being cooked, and it comes with a mic and speaker system for maximum impact.
The cart offers vendors the ability to cook and demonstrate how to use their products. It not only helps consumers learn more about the products themselves, but it also enables vendors to engage with their customers. The ability to be able to watch someone cook and then try it fresh out of the pan is a great way to sample products. It also creates a rather surprising 'obligation' by some customers to make a post-sample purchase.
Sampling is still considered one of the best ways to promote sales. The introduction of the food cart into the Dandenong markets should see a positive take up and the vendors can enjoy their lift as much as the market itself.
To find out more about this cooking cart give us a call on 1300 240 250