How to fix common errors with artwork setup
Every day our clients send us artwork to be printed.  These files come in all styles and sizes, but unfortunately not all files arrive print-ready!
As we see so many pieces of artwork it puts us in a great position to know the common issues that people struggle with, so we have designed a few "how-to" guides to help our clients achieve great results the first time around.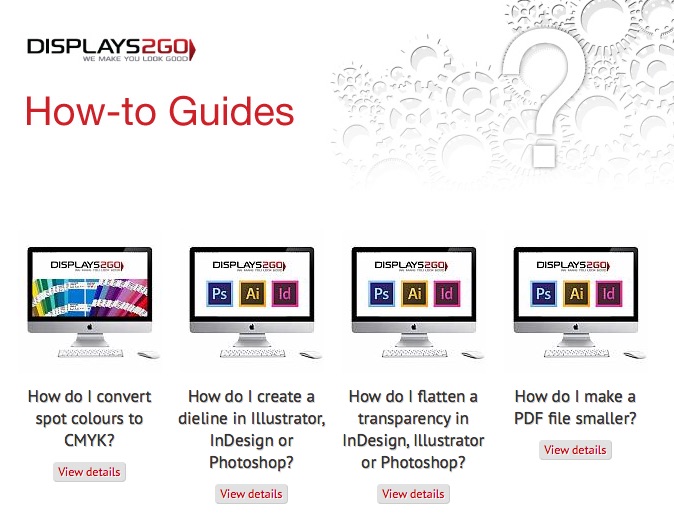 To make it easy for you we have written step-by-step guides to walk you through the process. We've also included the instructions in video format, as well and a downloadable PDF for you to keep on file and print if you need to.
Five Common Problems
Here are the five most common problems we see with print files:
The colours have not been set up for CMYK/process printing
The die-line is not set up correctly for printing
The file has not been flattened correctly
The text has not been outlined
The client is struggling to manage the file as it's too large
Each of these issues can be resolved by following the online tutorials, but it's important to understand why you need to to do these things so mistakes are not made when sending a file to print. Below is a quick summary of WHY it's important to check your file for these elements.
Why do I need to convert colours to CMYK?
When we prepare a print ready file it must only contain the four CMYK separations to print correctly. If there are any components in the file that are set to a spot colour or RGB colour, it can render highly unpredictable results when converted to CMYK.  Click here to see

 

how to convert all colours to CMYK.
Why do I need a die line?
A die line is used on artwork to enable it to be cut or folded to a particular shape once it is printed. If this has not been set up correctly then it can affect the finished article. Ensure that the dieline has been placed into the artwork as a separate layer, which allows the user to ensure it is correctly located relative to the print component. Click here to see how to

 

create a die line.
Why do I need to flatten an image?
Flattening images basically ensures that what you see on your screen in what comes out of the printer. Part of the print process involves converting the file's information into 'printer language'. It's in this conversion process that some printing software may interpret the file differently, producing unexpected results. Flattening the file removes the possibility of this type of error. For a step-by-step guide on

 

what it means to flatten an image.
Why do the fonts look different from my file?
When an artwork file is opened on another computer it will search that system for fonts in the file. If it cannot find the fonts it will try and substitute the font, or open the file using another font. Either of these will change the result, so to stop this from happening it's important to outline your fonts.  Outlining the font effectively means you are changing the text into an "object", and in so doing it means any computer ceases to recognise the font as text. Click to find out more about

 

why fonts change and look different.
Why can't I send you the file?
We all know how frustrating it can be when you have finally got your artwork to be print ready and then either your computer slows to a grinding halt or you cannot send the file because it's too big!  There is one setting that can resolve this issue and reduce the size of the file by 95%. Click here to find out

 

a simple way to send your file to print.
If you have any other questions regarding your print file then at Displays2go we are always happy to talk it through on the phone.