Having worked in the grocery retail industry for a number of years, I've seen plenty of change and plenty of things stay just the same. The recent hype over Woolworths' ongoing troubles, culminating with Grant O'Brien announcing he will stand down, has led me to a few conclusions.
Here's my take on some of the things Woolworths supermarkets need to be doing :
1. Get your pricing sorted
Research by Woolworths and others shows they clearly have a problem with price perception; a perception that is based on fact.  In other words, shoppers think Woolies is expensive, and they are right.  This will be a longer-term project for their management, but they must get started right now on fixing their pricing and the perception will begin to fix itself over time.  This issue will continue to hurt them as a legacy of previous management decisions, but can only begin to correct when the pricing issue is addressed.
2. Stop competing on house brands
Trying to compete with Aldi on their own-brand products is an exercise in futility.  By all means have home brand and generic brand offerings in all relevant categories, but not at the expense of major brands.  Learn the lessons from overseas experience in this area.
3. Accept there is a role for the discounters
Recognise and accept there is a role for the discount retailer within the Australian supermarket landscape, and act like it.  Just try to keep their share to 15% rather than 40%!  There is no point trying to crush them out of existence, so never behave as if that's your objective.
4. Accept the profit pool has shrunk
The days of fatter margins and reduced competition are over.  Accept it, re-align your forecasts and objectives, and don't look back.  That includes constantly looking to suppliers to prop up your profits.
It's a brave CEO who faces their shareholders and tells them the gravy days are gone and they need to re-think their expectations – that's not how public companies work.  With a new CEO coming in it represents a good opportunity to do just that.
5. Don't forget number one
When the shopper walks into one of your stores to see that the number one brand in a category has been removed from prime position and replaced with your own brand, what is that shopper supposed to think?  To who's benefit is that move?  Never, ever forget who is most important in your business.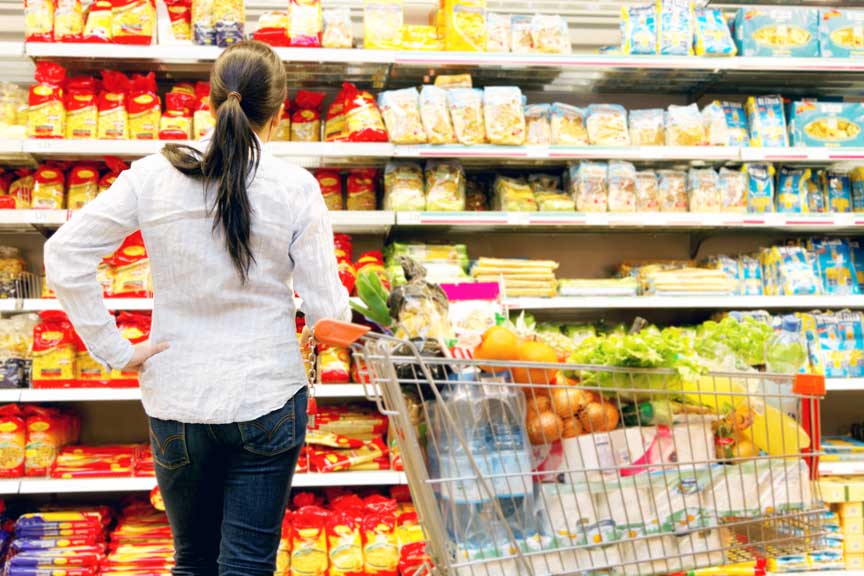 6. Kick Aldi where it hurts
Focusing on Coles and Woolworths' comparative strengths (ergo Aldi's comparative weaknesses) gives competitive advantage:
–  Work in partnership with your vendors to deliver more value to the consumer.  They are the ones spending their own money on product development, advertising, innovation and general investment in their brands, so support them!
–  Woolworths and Coles should be able to deliver a far superior shopper experience, particularly at the checkout, by being better resourced generally.  Make this experience as positive as possible.  It's the Aldi shopper who needs to queue for longer, bag their own items and pay a credit card surcharge.
–  Research says that most Aldi shoppers are doing a top-up shop at the Woolworths or Coles anyway, so the opportunity to impress is available every day.
Phil Hine is the General manager at Displays 2 Go,  Australia's leading manufacturer of in-store demonstration and sampling equipment. With an outstanding range of products, a clear understanding of the marketplace and custom-built designs that provide the perfect solutions to meet your needs, why not give us a call?
Call us now 1300 240 250