Use these 10 Tips to Create Better Retail Store Displays
The retail landscape is more competitive than ever before. In order to stay ahead of the curve, retailers must focus on creating engaging and appealing store displays. Here are 10 tips to help you create better retail store displays.
#1 Keep it simple
The first rule of thumb when it comes to retail store displays is to keep it simple. You want your display to be eye-catching and engaging, but you don't want it to be so busy that it's overwhelming. An excellent way to achieve this balance is to use a limited colour palette and stick to a few key pieces of furniture or décor. The old adage about less being more is never more true than in retail display.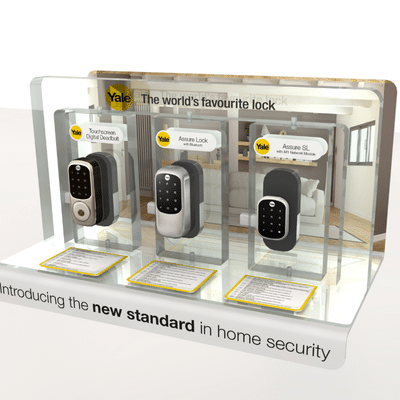 #2 Use neutrals as your base
Neutrals are your friend when it comes to creating store displays. They provide a blank canvas that you can build upon, and they help give your store a cohesive look. Aim for a mix of textures and tones when selecting neutral items for your display. At Displays 2 Go we love to mix up fabric and wood in our displays - take a look at these display plinths, for instance.
#3 Introduce pops of colour
Pops of colour are a great way to add interest to your retail store display. Use them sparingly, however, as too much colour can be overwhelming. A good rule of thumb is to use one or two colours in addition to your base of neutrals. In this way, you can add accents to certain display areas and move people towards these displays. Take a look at these exhibition stand and note the coloured plinths that draw the eye, in some them.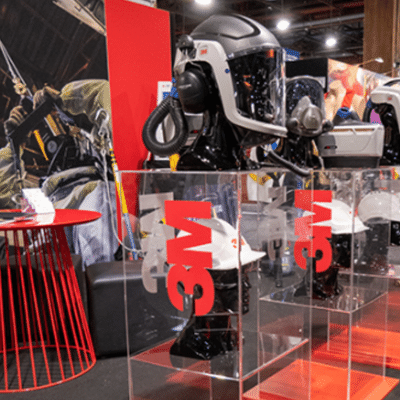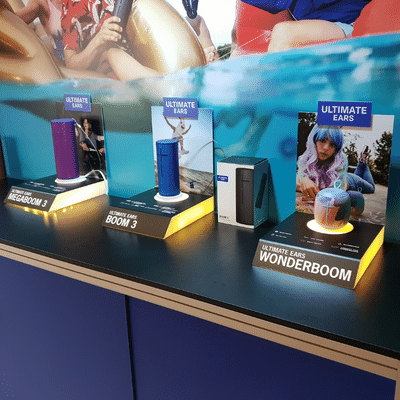 #4 Layer different types of lighting
Lighting is essential in any retail space, but it's especially important in store displays. Proper lighting can highlight specific products or features and create an overall atmosphere in your space. When designing store displays, layer different types of lighting (overhead, track, accent) to create depth and interest. With a broad range of illuminated display options, Displays 2 Go can introduce lighting effects to counters, plinths, and display walls. Check out our Dynamic Illuminated Display Walls to see how you can maximise the impact of lighting!
#5 Create different heights
A common oversight when creating retail store displays is failing to vary the heights of different display elements. This can make your space feel flat and uninteresting. To avoid this, use furniture, display plinths and décor items of different heights throughout your display. This will add dimension and make your space more visually appealing. For instance, you might feature plinths of various heights to showcase products as well as a floor-standing Interactive Digital Kiosk, where visitors can stand and navigate through your products with the touch of the screen.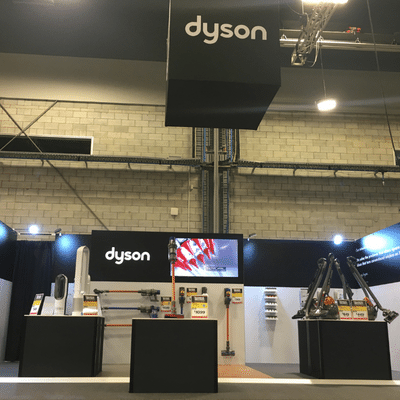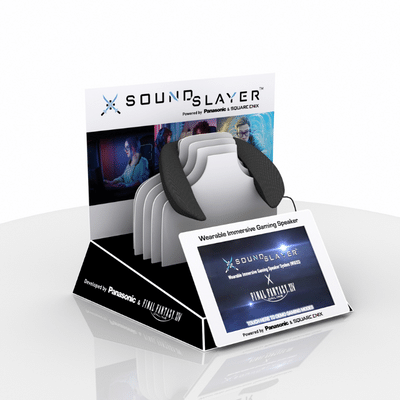 #6 Incorporate physical elements
Incorporating physical elements into your retail store display is a great way to add interest and engage customers on a more sensory level. Elements like greenery, water features, moving parts, etc., can all contribute to an immersive customer experience. Often we're asked to deliver product displays that enable customers to use the product and interact with it whilst also learning about its features and benefits.
#7 Think about the customer journey
When designing store displays, it's essential to think about the customer journey; that is, the path that customers will take as they move through your space. You want to create a flow that makes sense and guides customers toward specific products or areas within your store. Use signage, furniture placement, and other design elements to direct customer traffic in the way you want them to go. If you need to sit with customers and discuss their requirements, then it is vital that you have a space to sit, a quiet area where you can explain things in more of a one-to-one setting.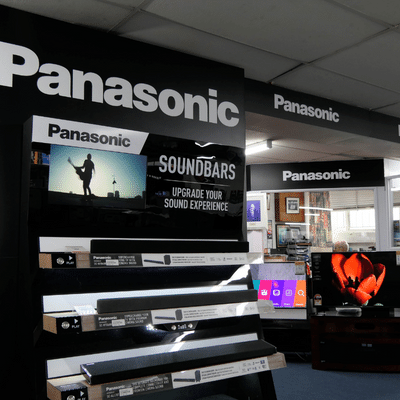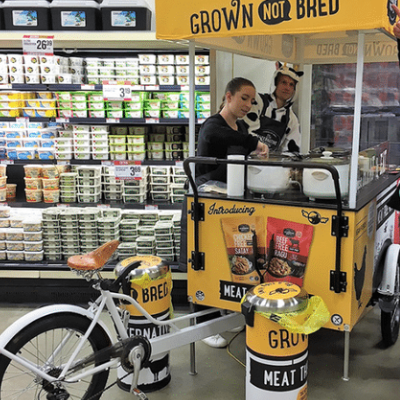 #8 Highlight key products or services
As a retailer, you likely have certain products or services that you want to highlight at any given time (new product launches, seasonal items, etc.). When creating store displays, make sure these key items are given prime real estate within the space so that they are sure to catch customers' attention.
#9 Be mindful of seasonality and current trends in your retail display
This will help ensure that your space feels fresh and relevant at all times. For example, if you're putting together a holiday-themed display, make sure to start working on it well in advance so that you're not scrambling at the last minute.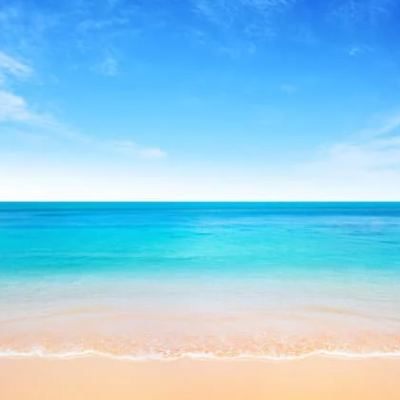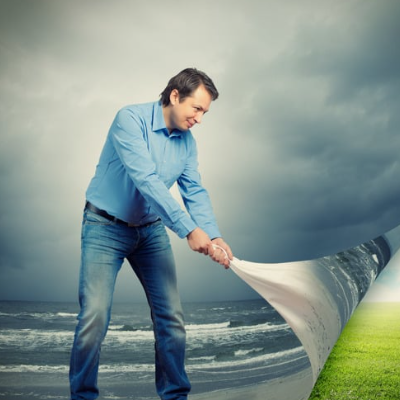 #10 Change things up regularly
Finally, don't be afraid to change things up on a regular basis. Retail environments should be ever-evolving so that customers always have something new to see when they enter your store. By changing up your displays regularly, you can keep customers engaged and coming back for more. At Displays 2 Go we use Brandframe walls and displays because they enable graphics to be easily changed out and can be constructed to fit a wide range of spaces and shapes!
Need some help?
We've been designing and producing retail displays for over 15 years, right here in Australia. For a no-obligation chat about your requirements, please contact us. We LOVE to help clients create effective retail solutions.
We are one of only a handful of display companies that are accredited to work at Australia's airports, both land and air-side. We have helped many brands to achieve better sales in these environments with high-impact, effective retail displays.