2020 has definitely not gone the way anyone expected. In a few short months the world has transformed – not only by the COVID-19 pandemic, but also by the financial crisis it has sparked. Alongside keeping ourselves and loved ones safe, we have been focused on keeping our businesses healthy too. 
Seemingly overnight the events industry has disappeared, business premises have had to close, and no-one knows when things will be back to normal. So, in the meantime, we must think of how to continue to promote our businesses, build our brands, and market in new ways.
But how can you boost your brand and promote your business during this unprecedented time? Here are some ideas to get you started:
Think Outside the Box
In terms of business, we are rethinking our tactics, responding to change and tapping into streams of creativity we didn't know we had a few months ago. 
Things are changing, and ultimately how we run our businesses has to as well. Now is time to think about what you can authentically offer. What do your customers now need? Can you adapt your products and services accordingly? Face-masks are a key example here, with many fashion and design brands producing their own versions of an item that would have been hard to find in Australian markets a year ago.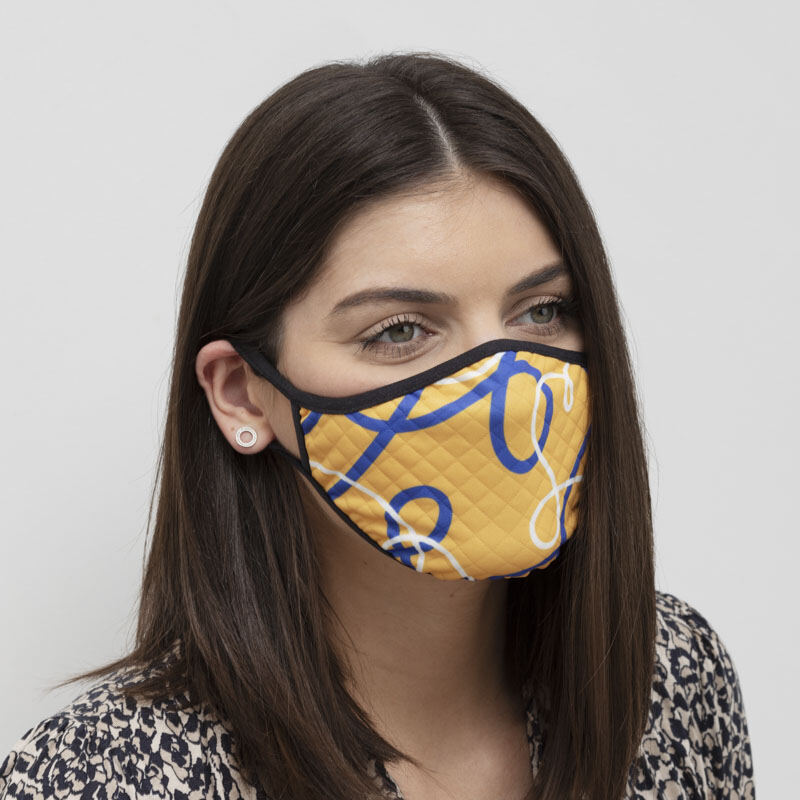 Look for success and opportunity in a crisis. Practice the possible.


Building Your Online Presence
Customers are looking online like never before in order to to reach the brands, businesses and people they would usually meet face-to-face. COVID-19 has changed the way consumers act, and with them becoming more tech-savvy than ever, digital store-fronts have never been so vital for a brand.
So how can you ensure your online presence is effective? Start with your website and social media channels. It's important to be on-brand, easy to navigate and up-to-date with the current climate and needs of your consumers.
Next, think about any extras you can offer online. Galleries, online stores and e-commerce, apps, even experiential marketing where customers who could once touch and interact with products are now being moulded into virtual experiences. Car businesses have created online showrooms and museums and galleries are engaging with would-be visitors with virtual tours and talks. Even the Sydney Opera House is conducting virtual shows!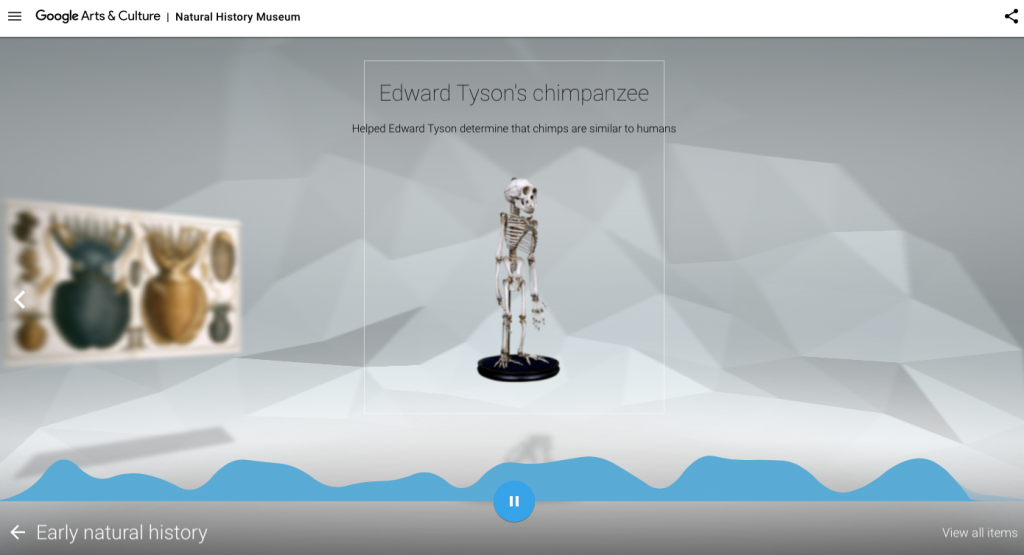 Natural History Museum Virtual Experience

As businesses adapt to the changing world there has been a huge surge of video consultations, webinars and live-streams online. Events like real-estate auctions, opera concerts and business conferences are still going ahead, it's just they are virtual! Take this opportunity to use promotional material to boost your brand and inject familiarity like having  displays or banners in the background during Zoom-events. Not only is this important to visually promote your business through your branding, but signage can still be used to push extra information or promotions while you talk. Every little helps.
Alternative Product Sampling Methods
Sampling  gives consumers the taste, feel or smell of your product, and helps consumers fully understand your brand. Traditional sampling methods such as experiential marketing boosts both sales or promotion through in-person interactions. But in the current climate where face-to-face demonstrations are not possible or where consumers are hesitant to enter crowded stores, how can you still effectively showcase your products?
Time to get online. Digital and direct mail sampling techniques get customers up close and personal with products without having a store-front to do so in. One great way is to issue sample packs of your products for free so consumers can effectively 'window-shop' before deciding on their purchase. Adding a sample to an online grocery shop is becoming an effective strategy for some brands.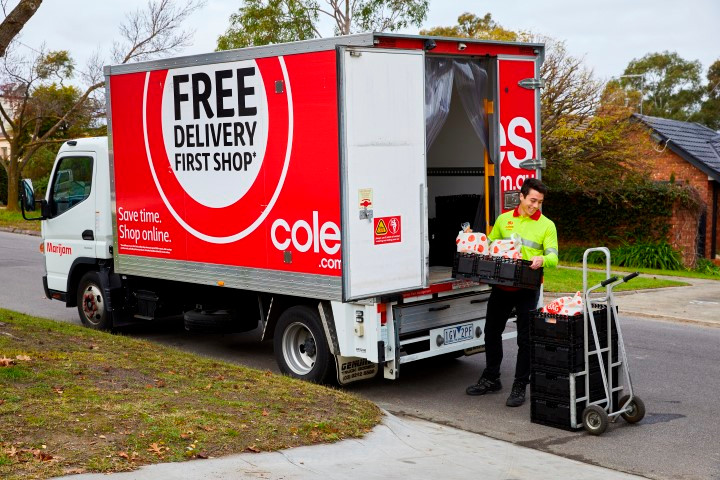 Coles Online Grocery Shopping and Delivery
Not only does this benefit businesses by allowing you to focus on specific markets but you are also able to gather valuable consumer data that can be used for future re-marketing strategies. Get on board with a trend that may not only benefit you now, but also in a post-pandemic world.
Get Ready For the Future
As public spaces eventually begin to reopen and the world tries to get back to normality, we must embrace our 'new normal.' Planning ahead for COVID-19 safe work spaces and events is vital to ensure you are ready to get back out there as soon and as safely as possible.
The World Health Organisation guidelines for small events include a focus on briefing guests on precautions, physical distancing, choosing outdoor venues where possible, and providing necessary hygiene supplies. This is where Displays 2 Go can really help out. Our experienced team have developed a range of Coronavirus Protection Products to ensure your business does their bit to stop the spread of COVID-19.
Some must-have products we offer include touch-free, portable sanitisation stations. Easily placed at entrances of any location from shops to offices or event spaces you can ensure staff and customers have safe, clean hands whenever, wherever.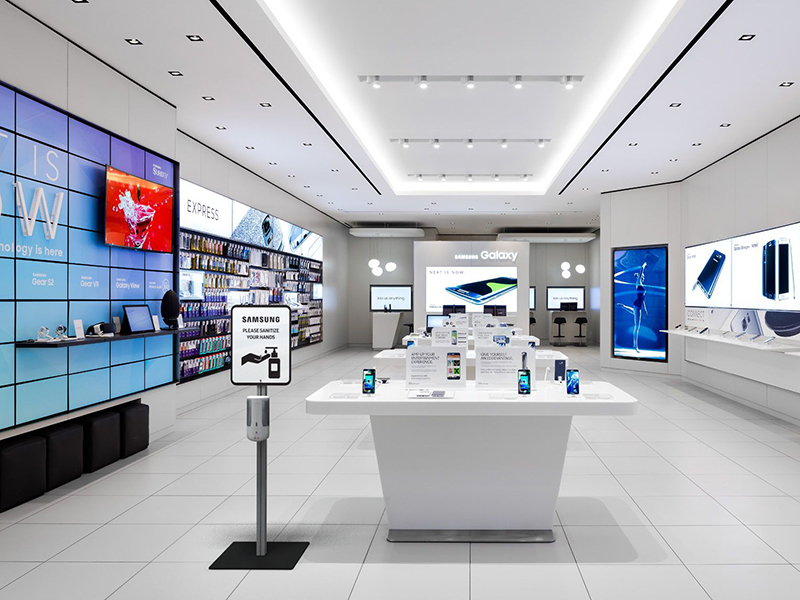 Don't forget to check out our branded proximity barriers and portable room dividers to help encourage social distancing at your venues or display ever-changing information with our range of flexible signs with easy-to-change posters. Wary consumers will appreciate any effort you can provide to make them feel safe as they venture out into this new world.
Let Us Help
Here at Displays 2 Go we are changing, adapting and moulding ourselves and our business more than ever. As we recover from this pandemic we believe brands will be remembered by their authenticity and actions. If you need help or advice please contact us or call 1300 240 250. 
We're all in this together.