Product Merchandising - What is it and How can it Help Me Generate More Sales?
If you've ever been to a store and seen a display of neatly arranged products with eye-catching signage, then you've seen product merchandising in action. Product merchandising is the process of planning and executing the placement, pricing, and promotion of products to maximise sales.
While product merchandising is most commonly associated with bricks-and-mortar retail stores, it can also be used to increase sales and product enquiries at exhibitions, events and conferences. Let's take a look at what product merchandising is, how it can help you generate more sales and some tips for getting started.
At Displays 2 Go, we've been creating product displays for the past 15 years. It started with creating product displays on exhibition stands and then grew to creating product merchandising displays for sampling kiosks. And then, more recently, to creating complete retail merchandising displays.
One of our specialities is building product merchandising displays within airport retail stores throughout Australia. We have approval for and experience in working airside in airports.
What is Product Merchandising?
The goal of product merchandising is to make it easy for customers to find the products they're looking for and encourage them to enquire about the product and, better still, make a purchase. We deliver merchandising in stores as well as in mall spaces and at events.
There are three main elements to product merchandising:
#1 Placement: Where will your products be displayed?
We create display units that grab attention, educate the shopper and show the product at its very best. It's important to take time to understand the store layout and customer behaviour in order to understand best what display will work. There are always a number of display tools that can be used depending on the situation - we tend to explore height opportunities with ceiling-hung displays, as well as flooring options and lighting. These create more focus on your products.
Think about the merchandising of perfume in a department store versus spice jars in a supermarket versus bags of fertiliser in a hardware store. Different products are merchandised in different ways!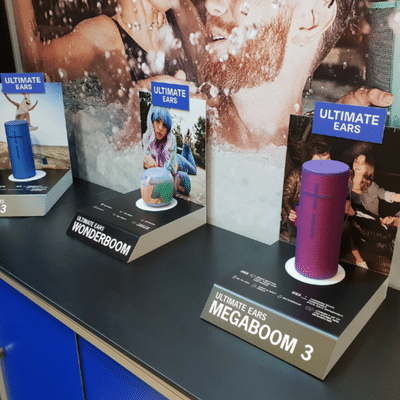 #2 Pricing: How much will your products cost?
Communicating price can often be critical to successful selling. Sometimes it's about event SPECIALS, but at other times it's more about justifying premium pricing or communicating added value.
#3 Promotion: How will you let customers know about your products?
Successful promotion comes through understanding the shopper's journey through a store or event venue. Ensuring signage and display placement along that journey helps to convert the shopper into consideration and purchase of your product.
Next, we need to interrupt a shopper and deliver impact at the point of purchase. We achieve this through product placement at eye height as well as creating product focus through design. We use colours and graphics to draw attention and then add lighting, flooring and other high-up signage where possible.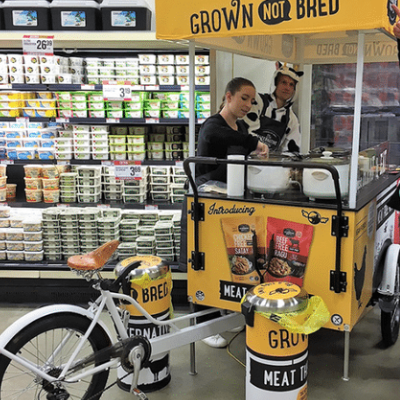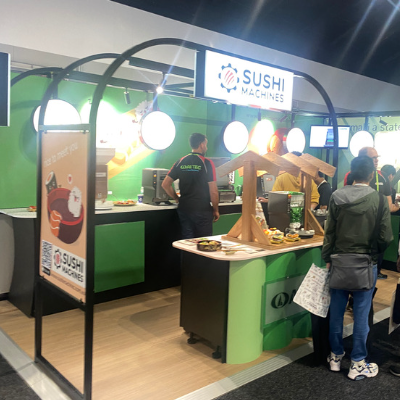 How can Product Merchandising Help Me Generate More Sales?
Product merchandising can help you generate more sales in two ways: by increasing traffic to your store or website and by increasing conversion rates.
- Increasing Traffic: Good product merchandising can make your store or kiosk more inviting and easy to navigate, which will encourage customers to spend more time browsing your products.
- Increasing Conversion Rates: By carefully considering things like placement, pricing, and promotions, you can create a more seamless customer experience that encourages shoppers to complete a purchase.
Tips for Getting Started with Product Merchandising
If you're ready to start using product merchandising to generate more sales for your business, here are a few tips to get you started:
1. Know Your Customers: The first step in any good marketing strategy is understanding your target audience. Take some time to think about who your ideal customer is and what their needs are. This will help you determine the best way to reach them with your product merchandising efforts. If you know they visit malls regularly, then consider a mall campaign to create awareness and generate sales - we can help design, manufacture and install mall kiosks throughout Australia.
2. Plan Ahead: Once you know who your target customer is, it's time to start planning your product displays. If you're running a bricks-and-mortar store, consider things like traffic flow and sightlines when determining where to place each product.
3. Pay Attention to Detail: The devil is in the details when it comes to product merchandising. Make sure your displays are clean and well-organised, and that your products are clearly labelled with things like pricing information and any applicable promotions. A little bit of effort goes a long way towards creating a positive shopping experience for customers.
4. Evaluate Your Results: Once you've implemented your product merchandising strategy, take some time to evaluate the results. Are people spending more time in your store or on your stand? Are they buying more products? If not, don't be afraid to adjust your approach until you find something that works for your business.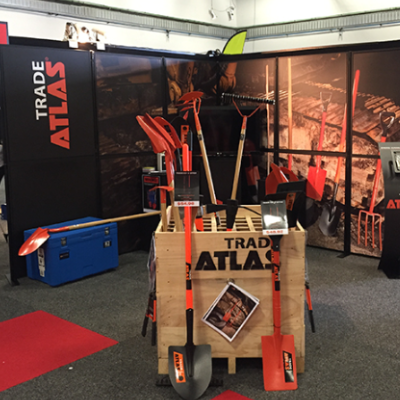 So, what next?
With over 15 years of experience in product merchandising, we bring a broad perspective to your needs. Our in-house production team are skilled in developing bespoke solutions and tailoring our off-the-shelf display materials to your unique needs.
We would welcome the opportunity to talk to you about your product and how we might help merchandise it better in retail stores, malls and events.