Everything you need to know about product sampling
Product sampling is an important part of the marketing mix for many brands that allows potential customers to experience a product before buying it. It's an effective way for businesses to get their products in front of the right people and ultimately increase sales. But product sampling isn't just about giving away free products; it can also help build brand loyalty, gain user feedback, and give your company valuable data. Let's dive into what product sampling is and how it can benefit your business.
What Is Product Sampling?
Product sampling is the practice of giving out samples of a product or service in order to draw attention to it. It's usually done at physical locations like trade shows, supermarkets or shopping malls, but it can also be done via door drops and even online with digital versions of the product. Product samples typically come in small sizes so customers can try them out without making a full commitment to purchase the item.
We've been working with both brands and sampling agencies for over 15 years, assisting them in delivering sampling campaigns at venues throughout Australia. We offer a wide choice of sampling 'vehicles' including demo tables, sampling trays, sampling trolleys, and even sampling bikes!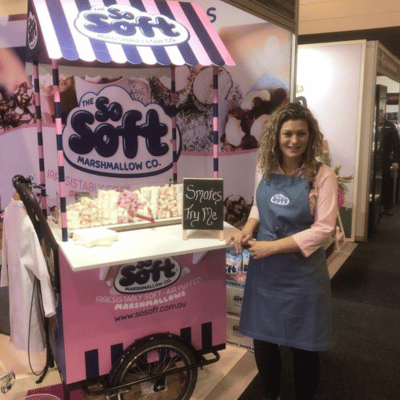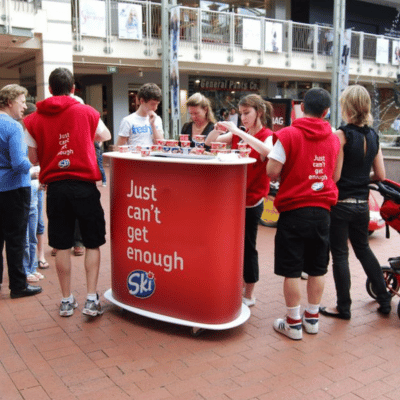 Benefits Of Product Sampling
Product sampling has many benefits for businesses, including the following:
Increased Brand Awareness: Giving out samples helps create awareness for your brand and product by introducing your offerings to new customers who may not have otherwise heard about them. This boost in awareness can lead to more sales down the line as more people become familiar with your products.

User Feedback: Offering samples allows you to get direct feedback from potential customers on how they like or dislike your product. This feedback is invaluable as it gives you insight into how people are reacting—positively or negatively—to your offering, allowing you to make necessary changes accordingly.

Data Collection: By using product sampling, businesses can collect data on their target audience that they wouldn't normally have access to. This data could include information such as age, gender, location, interests, etc., which can help inform future marketing decisions and campaigns.

Word of Mouth: Product sampling helps create trust between the consumer and brand, as well as increase word-of-mouth marketing by encouraging customers who had positive experiences with the sample to tell their friends and family about it.
Why Use Product Sampling?
Product sampling is one of the most cost-effective ways for companies to promote their products and build brand loyalty. It's also one of the most effective forms of advertising because potential customers can try out your product firsthand instead of relying on secondhand information from advertisements or reviews. Additionally, when done right, product sampling can be a great way for companies to connect with their target audience on a more personal level. For example, companies like Coca-Cola have taken advantage of this method by distributing samples at festivals and other public events where they can interact directly with their target demographic.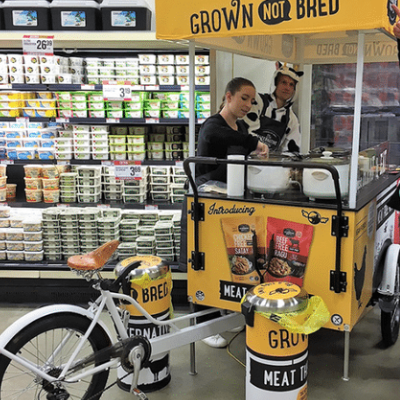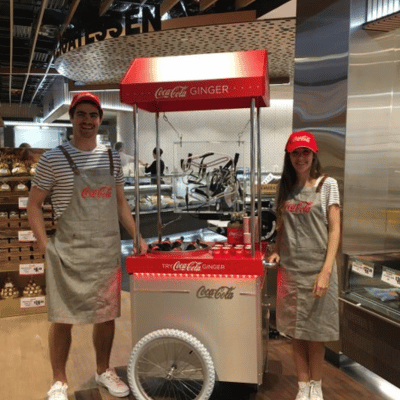 How To Execute A Successful Product Sampling Campaign
To ensure that your product sampling campaign is successful, there are several key steps you must take:
Make sure that you have identified your target audience clearly
Determine what types of free samples you should provide
Decide how much you are willing to spend on your campaign
Choose an appropriate location/medium for distributing your samples
Ensure that all promotional materials are up-to-date and accurate
Measure the success of your campaign using metrics such as sales figures or website traffic
Analyze your results in order to pinpoint areas for improvement in future campaigns
Always follow up with customers who received samples in order to ensure customer satisfaction.
Types of Product Sampling
There are several different types of product sampling that businesses can utilize. You can give out samples in-store or at events, such as trade shows or conferences. You can also use digital platforms, such as websites or social media, to distribute samples. Each type of sampling has its own benefits and drawbacks, so it's important to consider carefully which method is right for your business.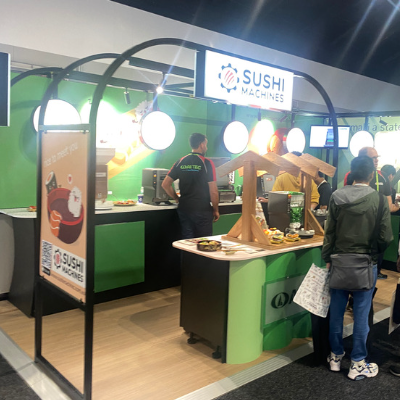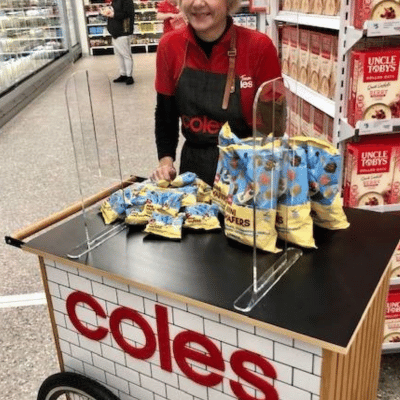 In-Store Sampling
In-store sampling is one of the most popular methods of product sampling because it allows you to reach potential customers who are already in the store shopping. This type of sampling gives customers the opportunity to try out your product before they make a purchase decision, which helps encourage them to buy it over other products. However, this type of sampling requires more resources than other types since you need to have staff members available to give out the samples in person. We are Australia's #1 producer of sampling/demonstration tables, offering solutions in a wide choice of materials. Need to heat your samples or keep them cold? No problem. We have sampling solutions that are tried and tested, and approved for use.
Mall Sampling
Mall Sampling is very similar to in-store sampling, except the demo stands can often be larger and more creative. It is also possible in some malls to mobile sample, allowing shoppers to be targeted throughout the mall - the sampling staff can walk around the mall with trolleys or trays, distributing samples to people that fit their audience profile.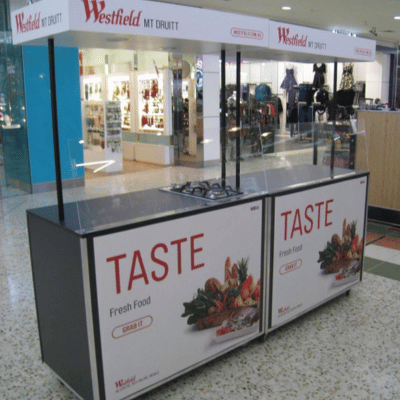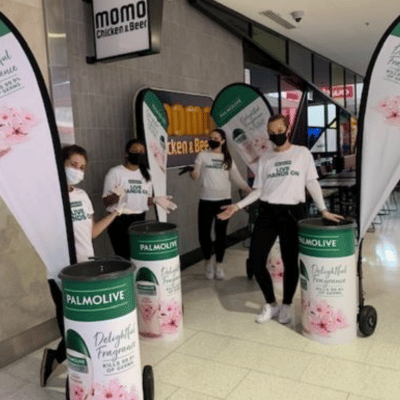 Event Sampling
Event sampling is another great way to get your product into the hands of potential customers who may not have heard about it otherwise. Events like trade shows and conferences attract large crowds who are interested in learning more about new products and services—making them ideal venues for product sampling. Event sampling also allows you to engage with potential customers face-to-face and answer any questions they may have about your product on the spot. The downside is that event marketing requires more planning than other forms of marketing since you must coordinate with event organisers and determine which events will best suit your needs.
Digital Platforms
Digital platforms offer companies an effective way to reach consumers without needing physical presence at an event or store location. Websites and social media are two popular ways for businesses to sample their products online by providing coupons or discounts for users who sign up for their services or products. While this type of sampling doesn't require as much planning as event marketing does, it does require an understanding of digital marketing techniques such as SEO (search engine optimization) and social media advertising strategies if you want your samples to reach their intended audience effectively. Our digital screens and kiosks are the perfect way to highlight your offering and enable potential customers to sample it online.
Need some help
So, what next?
With over 15 years' experience delivering sampling campaigns throughout Australia, we're well-placed to offer a little guidance. We have worked with all the major supermarket chains, as well as most of Australia's biggest sampling agencies. Whether you are mobile sampling or using a demo table, whether you are in-store, in-mall or at-event sampling, we have all the solutions you need for hot, cold, wet or dry samples!