The Good Food and Wine show is fast approaching the shores of Australia, with shows across the country starting in Melbourne next month. It's always a well attended show with lots of brands showcasing their products. There are streams of consumers all wanting to learn about the next best thing, and of course try all the free samples.
But how do you define good food? The food show has released an article entitled "Inglorious Vege," dealing specifically with the topic of visual imperfections in our fruit and vegetables.  It's been a hot topic among grocery retailers since late last year. But what are your thoughts on the topic of "The Odd Bunch?"
If you have not heard about this, it is a campaign we first saw in Harris Farm Markets in the middle of last year. The concept is to take take all the 'ugly' fruit and veg, the odd shaped carrot, the knobbly apple and the oval tomato and sell it at discounted prices in a separate space in store. Harris calls it their "Imperfect Picks" and Woolworths "The Odd Bunch". We think it's a fantastic initiative seeing as over 25%-40% of fresh produce in Australia is rejected by retailers for not looking 'perfect'!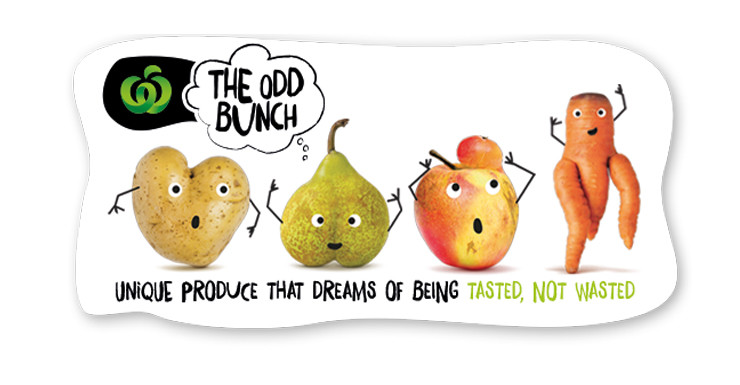 If you were asked at the show to taste two raw carrots – one that looked perfect and one that came from "The Odd Bunch" – which one would you select?  If your answer is the perfect looking one then you are probably in the majority. The fact is, they both taste the same and have the same nutritional value, but you'll probably get more bang for your buck with the 'Odd Bunch" because they are cheaper! So next time you come to choose your veg at the grocery store, have a look out for the "imperfection section" and do your bit to reduce food wastage.
The hype about food choices is at all-time highs right now.  Whether it's wobbly carrots, gluten free options or paleo diets, getting in front of the consumer is key. Being present and informing consumers about what ingredients you use in your range has never been more important. Make sure you have everything you need to draw in the customers at the Food Show this year and ensure your stand looks its best.

At Displays 2 Go we have a range of products to help you. Choose from a high impact SuperWall or a demonstration table to show off your products. You could even have a custom-designed sampling tray made up, so when your stand gets too crowded you can have a mobile unit circling the crowds. Give us a call and we can help you get the most out of the show.