Everything you need to know about brand activation?
What is brand activation?
Brand activation refers to the process of bringing a brand to life and engaging with consumers in a meaningful way. It can involve a variety of tactics, such as experiential marketing, social media campaigns, and promotional events. Brand activation aims to create a strong emotional connection between consumers and a brand, ultimately driving sales and brand loyalty.
How can Brand Activation Work for You?
Whether you are a marketer, a brand manager or a sales manager, you know that making an emotional connection with your consumers is one of the keys to success. This connection is built through brand activations, which bring a brand to life and engage with consumers in a meaningful way. In today's noisy marketplace, it is crucial to rise above the noise and get your brand noticed. A successful brand activation campaign can do that and more. In this blog post, we will showcase five memorable brand activation campaigns that will inspire you and show you how to create your own engaging brand experience.
These are not our campaigns, but they are campaigns we believe were highly effective. Here at Displays 2 Go, we help clients and agencies to bring their brands to life. We help produce materials that create a better connection between brands and consumers.
We create display materials and backdrops, bespoke to your needs. Like set builders in a theatre we build the stage and create the illusion. We bring a unique level of creativity in uncovering solutions where others have yet to succeed. It's part design, part theatre and part psychology, but all wrapped up in achievable production - all the ideas in the world are ineffective if they cannot be realised!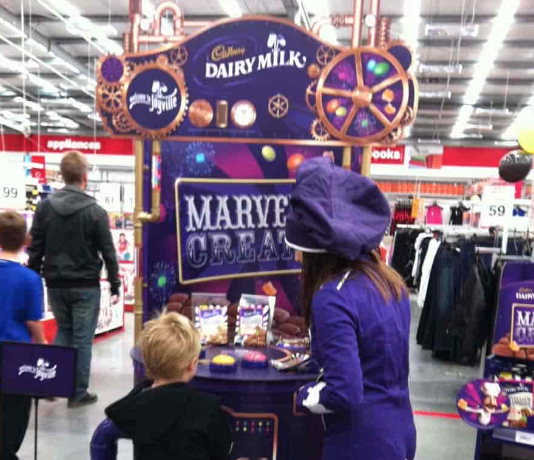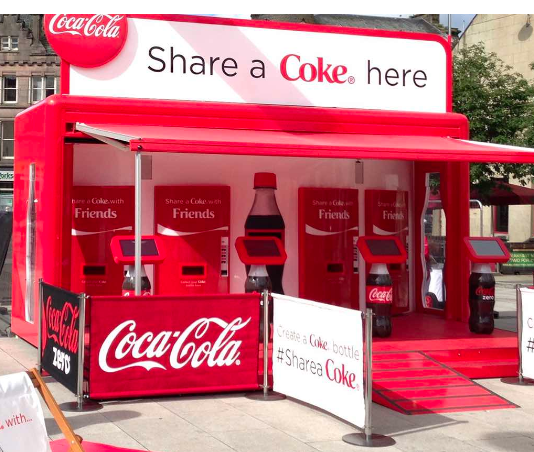 Examples of worldwide Brand Activations
#1. Coca-Cola - Share a Coke
Coca-Cola's "Share a Coke" campaign is a perfect example of how brand activation can create an emotional connection with consumers. In this campaign, Coca-Cola replaced its logo with 250 popular names, inviting customers to look for their names on the bottles and cans. This campaign was a massive success, and it helped Coca-Cola to increase its sales by 2.5% in Australia alone. By inviting customers to share their experiences with the brand, Coca-Cola created a sense of community around their products.
#2. Nike - Just Do It
Nike's "Just Do It" campaign is one of history's most iconic brand activation campaigns. This campaign featured inspiring stories of athletes, inviting customers to take on new challenges and "just do it". This campaign successfully positioned Nike as a brand that championed the pursuit of excellence and encouraged customers to push their limits. The campaign was so successful that it became a catchphrase still associated with Nike today.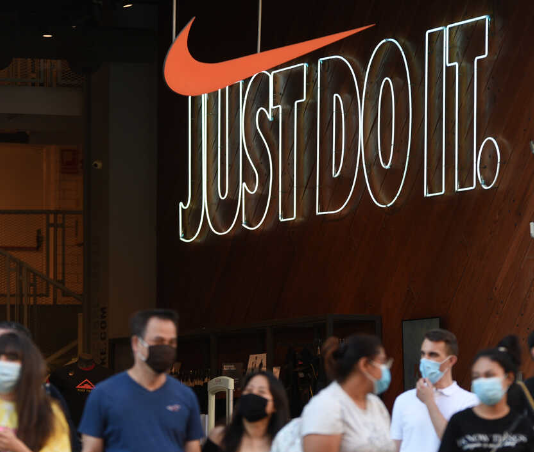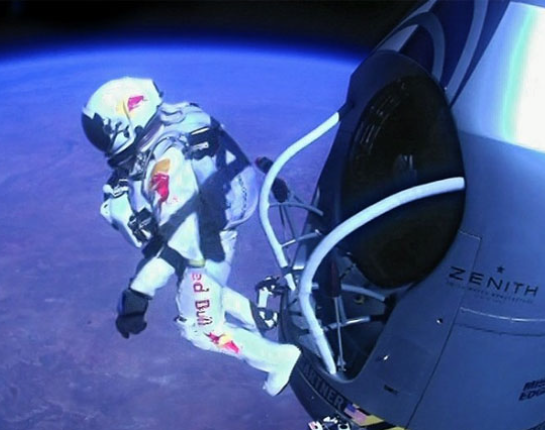 #3. Red Bull - Stratos
Red Bull's "Stratos" campaign was a brand activation campaign that took experiential marketing to a new level. The campaign featured Austrian skydiver Felix Baumgartner jumping from a space capsule at the edge of the Earth's atmosphere. The event was a huge success, with millions of people tuned in to watch the live feed. This campaign succeeded by showing customers that Red Bull is a brand willing to go to extremes to promote their products.
#4. Airbnb - Night At The Louvre
Airbnb's "Night at the Louvre" campaign is a great example of how brand activation can create a unique consumer experience. In this campaign, Airbnb gave customers the chance to spend a night at the famous Louvre Museum in Paris. The campaign was a huge success, with over 180,000 people participating in the competition to win the once-in-a-lifetime experience. By offering something unique and unforgettable, Airbnb reinforced its reputation as a brand that thinks outside the box.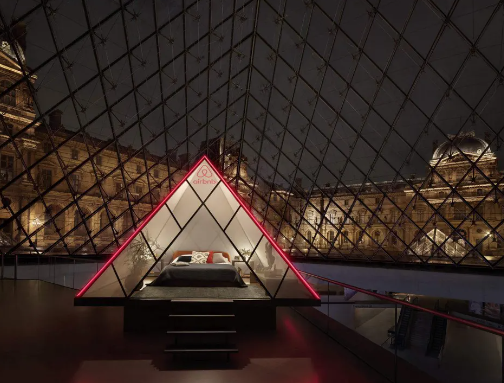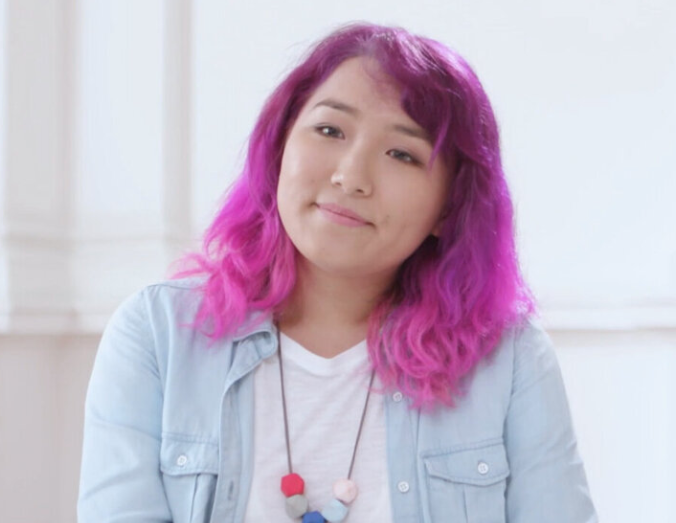 #5. IKEA - The Human Catalogue
IKEA's "The Human Catalogue" campaign was a brand activation that innovatively used social media. In this campaign, IKEA used Instagram to showcase their new catalogue, with each image featuring a real-life person posed in an IKEA product. The campaign succeeded, generating thousands of likes and shares across social media platforms. By involving real people and creatively showcasing their products, IKEA succeeded in creating a sense of authenticity and connection with their customers.
Brand activation is an essential part of modern marketing, helping brands stand out in a crowded marketplace and connect with their customers. Through the examples discussed in this blog post, you can see how a successful brand activation campaign can help your brand capture your customers' attention and create an emotional connection that drives sales and brand loyalty. By trying out new strategies and pushing the boundaries, you can take your brand activation to the next level and create a lasting impression on your customers.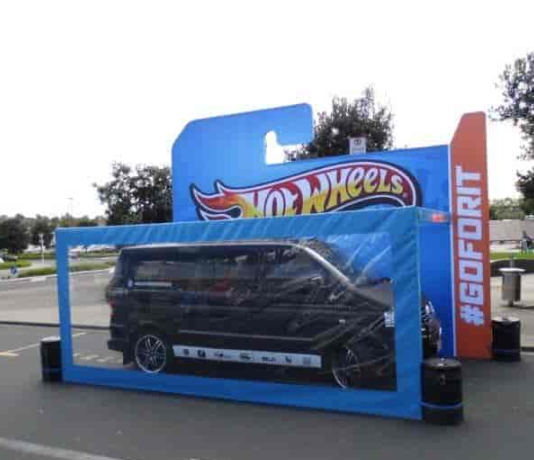 Need some help
So, what next?
With over 15 years' experience delivering brand activations throughout Australia, we're well-placed to offer a little guidance. We have worked with all the major supermarket chains, as well as most of Australia's biggest brands and experiential agencies. We can help you make a better connections with consumers. Get in touch today.