Our guide to Vendor Trolleys and Trays, and how to use them for more mobile sampling

Mobile sampling units take your brand direct to your consumer. Don't wait for them to come to you, brief your sampling staff and let them target the perfect customer. It's a great way to get your product straight into the hands of consumers who are out and about.
Fact 1
At Displays 2 Go we offer three broad styles of mobile sampling units; the vendor tray, the sampling trolley and the Click-Stand. All units achieve the same results; it's just a matter of selecting the right option for your promotion.

Fact 2
The most popular sampling unit we sell is the wheeled cart.  The large tyres and interchangeable graphics give it great versatility, which our clients love.
Fact 3
The Vendor Trays (also known as sampling stations, stadium trays, usherette trays, hawker trays, sampling trays, usher trays or mobile vending trays) are designed to be lightweight for your promo staff to carry, even with product on.
Fact 4
The vendor trays can be re-used for different promotions as they have an interchangeable branded face strip.  The removable inserts can also be customised to suit your product shape and size, making this unit a very economical choice.

Fact 5
Research indicates that one in four consumers are more likely to purchase your product if they have taste tested it first!
Fact 6
The vendor trolleys are perfect if you are sampling heavier products or if your experiential team are on location at a shopping mall, train station, beach, exhibition or festival. The vendor carts can be designed with big or small wheels to suit most terrains and can even be designed to keep products cold.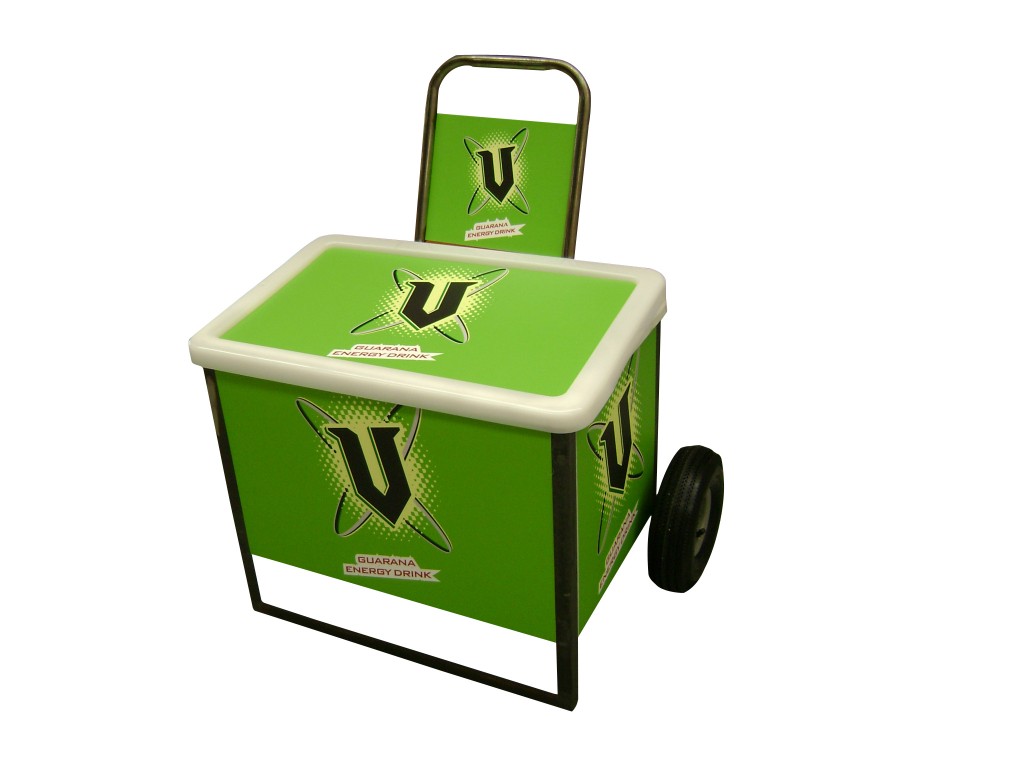 Fact 7
The Click-Stand is a new mobile sampling unit for your next in-store campaign. This clever design has a range of click-on/click-off components to enable you to showcase different companion pieces according to the product you're displaying.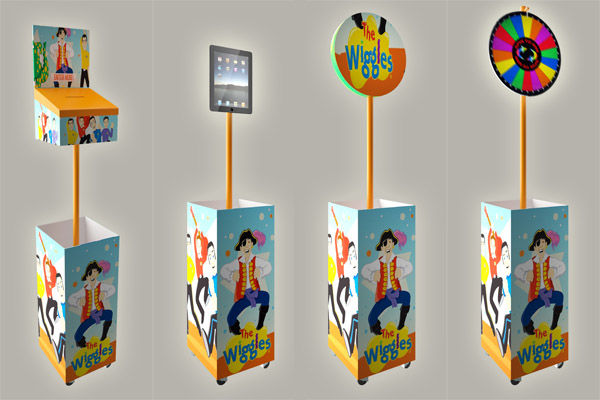 Fact 8
Interactivity and consumer experience are key influencers amongst consumers these days. The majority of the Click-Stand components are interactive, which enables you to collect more information about your consumer and are more likely to attract their attention.
Fact 9
Best results from sampling units are achieved by using vibrant and bright graphics, showcasing your brand and attracting customers to your product.
Fact 10
Most experiential marketing is carried out using some form of vendor trolley or tray.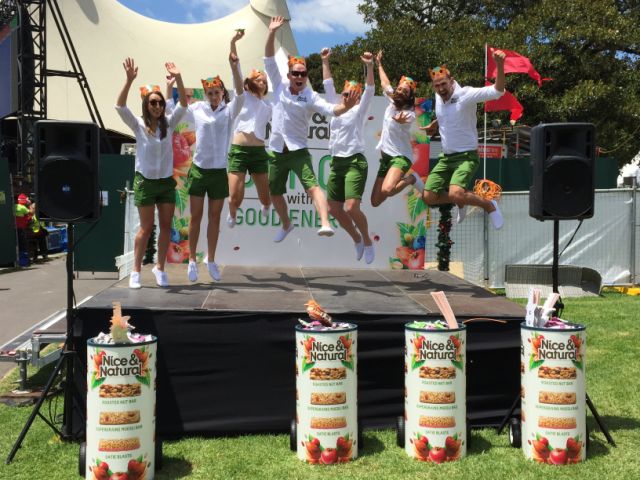 If you would like to see one of these stands or want to know more, please give us a call on 1300 240 250 and our friendly sales team will be able to assist.