Guide to Discovering the Power of Trade Shows
In an increasingly digital world, trade shows stand as a testament to the enduring value of face-to-face interaction. Trade Shows create a unique platform where businesses can showcase their products, network with industry professionals, and gain valuable insights into their market.
Whether you're a multinational corporation or a small Australian startup, participating in a trade show has numerous benefits. But how do you measure success? And what makes a good trade show? Let's delve into these questions and more, including tips on how to stand out at a trade show and maximise your return on investment.
In most other marketing, you are reaching out to your target market, but at a trade show, that target market is coming to you, providing a unique opportunity to talk to them.
Phil Hine, Displays 2 Go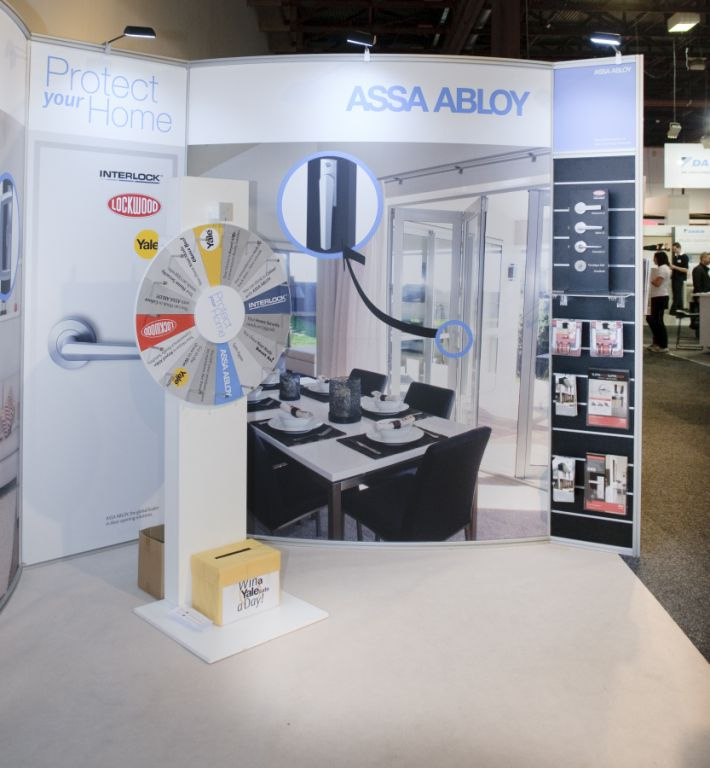 Understanding the Value of Trade Shows
Trade shows offer many benefits to businesses, regardless of their size. Here are ten great reasons to attend a trade show.
Enhanced brand exposure: Trade shows allow businesses to increase their brand visibility among a concentrated audience of industry professionals, potential customers, and competitors. They offer an excellent opportunity to show off the latest developments in your company's products and services.


Direct customer engagement: Trade shows allow businesses to engage with potential customers face-to-face, providing a platform to demonstrate products, answer questions, and build relationships. This direct interaction can lead to higher conversion rates and increased sales. On the phone, you're just another voice – in person, you become someone they know, recognise, and want to connect with.


Lead generation: Trade shows attract attendees specifically interested in the industry or niche being showcased. This concentrated pool of potential customers allows businesses to generate leads and collect valuable contact information for follow-up after the event.


Market research and competitive analysis: By attending a trade show, businesses can gain insights into market trends, customer preferences, and competitor strategies. Observing competitor booths, participating in industry discussions, and analysing attendee feedback can provide valuable information for future business decisions.


Networking opportunities: Trade shows bring together professionals from various companies and industries, creating networking opportunities for businesses to connect with potential partners, suppliers, distributors, or investors. Building a solid network can lead to collaborations, partnerships, and other mutually beneficial opportunities.


Product launches and demonstrations: Trade shows provide a captive audience for businesses to launch new products, showcase innovations, and conduct live demonstrations. The excitement and buzz generated at these events can significantly impact product visibility and generate media coverage.


Industry education and professional development: Trade shows often include educational seminars, workshops, or panel discussions led by industry experts. Attending these sessions can provide valuable insights, industry updates, and professional development opportunities for businesses and their employees.


International exposure: Trade shows that attract attendees from around the world offer businesses the chance to expand their reach beyond their local or national markets. Connecting with international buyers, distributors, or partners can open doors to new business opportunities and global expansion.


Return on investment (ROI): While trade shows may involve significant expenses, a well-executed participation strategy can yield a positive ROI. By setting clear goals, selecting the right trade shows, and optimising booth design, businesses can maximise their chances of achieving a favourable return on their investment.


Industry credibility and positioning: Being present at reputable trade shows can enhance a business's credibility and industry positioning. It signifies that the business is committed to its industry and is willing to invest time and resources to stay relevant and engaged.
Measuring Success at a Trade Show
While trade shows can offer numerous benefits, be sure to have clear objectives and success metrics to ensure your participation is worthwhile. 
Success can be measured in multiple ways. It could be the number of leads generated, deals closed, or quality of new relationships that have been established. It's crucial to identify 'success' for your business before attending a trade show. Doing this will enable you to create a focused strategy for your participation.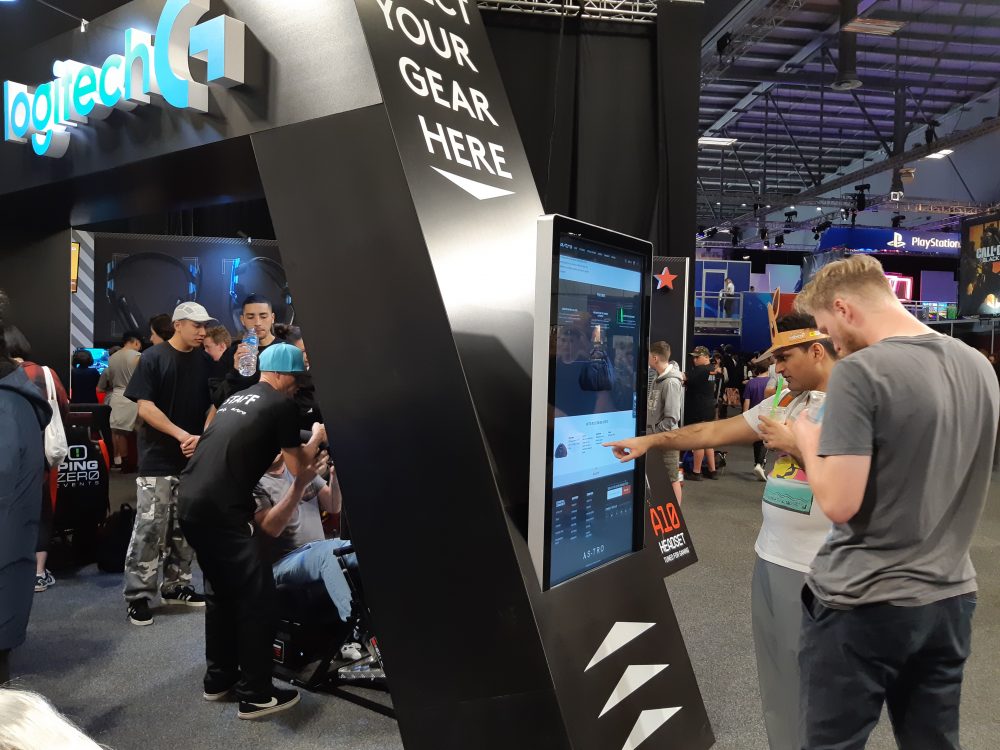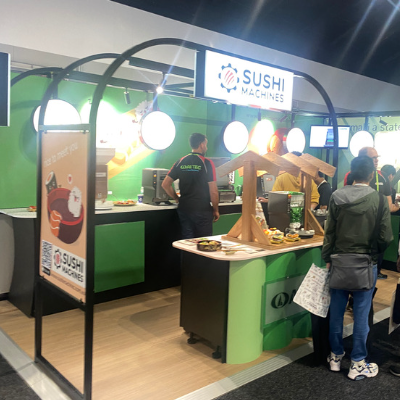 Key Characteristics of a Successful Trade Show
Not all trade shows are created equal. A successful trade show typically has a high attendance rate, diverse exhibitors, and ample networking and learning opportunities. It should be well-organised and offer a positive experience for both exhibitors and attendees. We attend many trade shows on behalf of clients, so feel free to contact us for advice before investing. 
Standing Out and Delivering ROI
You need to think creatively to stand out at a trade show and deliver a great return on investment. This could mean designing an eye-catching booth, offering engaging demonstrations of your product or service, or holding contests and giveaways to attract attendees to your stand.
At Displays 2 Go, we offer several stand solutions that are available to purchase or hire. We stock a wide range of product plinths and tables that ensure your brand/product is presented well. Talk to us about how to hold effective on-stand contests and competitions that will drive engagement. 
Studies and surveys have shown that trade show ROI can vary widely across industries. According to the Center for Exhibition Industry Research (CEIR), the average ROI for exhibiting companies ranges from 1:1 to 5:1, meaning they receive $1 to $5 in return for every dollar spent on the trade show. Use this as a baseline to build your modelling and consider how many people you need to see based on your usual conversion metrics for leads to sales. 
The effectiveness of lead generation and subsequent conversion into customers significantly impacts trade show ROI. According to a Trade Show News Network (TSNN) report, the average lead conversion rate for trade show attendees is approximately 15-20%.
Also crucial is a strong follow-up strategy. Trade shows can generate a wealth of leads, but these are only valuable if nurtured and converted into sales. Decide on your time frame for this conversion, and understand when a lead has 'gone off the boil'
Nurturing & Converting Leads
Following up after a trade show is critical for success and should be part of any exhibitor's marketing plan. Several elements go into successfully nurturing and converting leads after a trade show. 
The first step in the process is to capture information from attendees during the event. Capturing contact details is crucial, as this will be used for follow-up communications. Technology such as an event app or even a simple sign-up sheet can help exhibitors collect key information about prospects.
Once all the leads have been gathered, moving quickly and following up promptly is essential. Sending a personalised email within 48 hours of the show is an easy way to start the conversation. The email should thank prospects for their interest and provide additional resources, such as brochures or case studies related to your product or service.
After the initial contact, staying in touch is crucial. Regular emails with helpful articles or updates about your business are a great way to keep leads engaged and nurture the relationship.  It can take an extended period of contact before a potential customer is ready to engage with you.
Finally, one of the most effective tools exhibitors have at their disposal is direct mail. Personalised postcards or letters with promotional offers can be an excellent way to convert prospects into customers.
Trade shows can be a powerful tool for businesses of all sizes. They offer unique opportunities for networking, learning, and showcasing your products or services. But to reap the full benefits, it's essential to measure your success, choose the right trade shows to attend, and have a strategy to stand out and deliver ROI. With careful planning and execution, trade shows can be a significant growth driver for your business.
For experienced help in delivering an effective trade show campaign, talk to the team at Displays 2 Go. With over 15 years of experience, we can help with strategy, planning, production and logistics, leaving you to work on your stand and talk to visitors.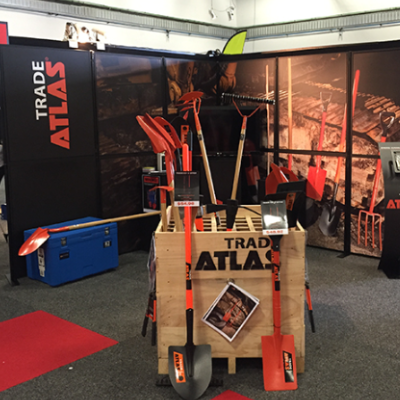 Need some help
So, what next?
At Displays 2 Go, we've been creating trade show stands for over 15 years. We understand what makes them work effectively.
Talk to us today about how we can help you and your business.