What does the future hold for event spaces?
Exhibitions and trade shows continue to be a great way to showcase your brand and products, and their popularity continues to grow. Why? Because having all the right companies and services in one place is still a fantastic way to explore, network and discover. But what will our exhibition venues look like in the future and what are customers demanding? 
The one certainty is change
Even with so much uncertainty in the economy one thing is clear; the evolution of exhibition and trade show venues is changing. Especially as the quest for variety, better engagement and more unique experiences grows.
Improvements and advancements in technology and construction are creating new opportunities for both exhibitors and venues. As a result, venues are investing in expanding their capacity, broadening their offering and working towards digital integration with both exhibitors and consumers. To see these advancements, simply take a look at the ICC in Sydney.
National Exhibition Centre, England
Exhibition venues all over the world are evolving into multi-faceted destinations blending conferences, exhibitions and live events in one space. Take the NEC in England, a venue that sees over 7 million people walk through its doors each year. This year they have embarked on an $8 million investment in digital displays and signage to improve the end to end customer experience. The displays inform attendees about their visit,enabling them to keep their focus on the event and get the most out of it. It's a crucial part of the experience and one that will only improve as technology becomes more advanced.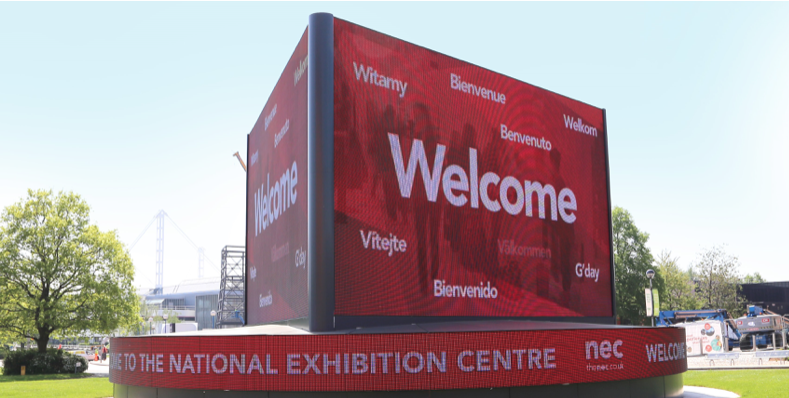 Corporate events and boutique exhibitions are increasing in popularity.
Although purpose-built conference centres still represent the bulk of exhibition venues in Australia, there are some event organisers that are hedging their bets and turning to smaller venues such as racecourses, zoos, universities and even vineyards, in the never-ending search to be different. These venues are being used in particular for corporate events and boutique exhibitions. The ease of the mobile event infrastructure has made this a viable option and we think this is something that may well catch on in Australia.
Portability is key
No longer are exhibition stands and displays cumbersome and heavy. Most displays now are made from fabric and aluminium, making them compact, lightweight and easy to assemble. This means that attending an event doesn't have to be a logistical nightmare. It can be as simple as turning up to the venue with the stand in the back of your car! That's why we believe that, with this portability in mind, the smaller boutique venues could really make an impact on our shores.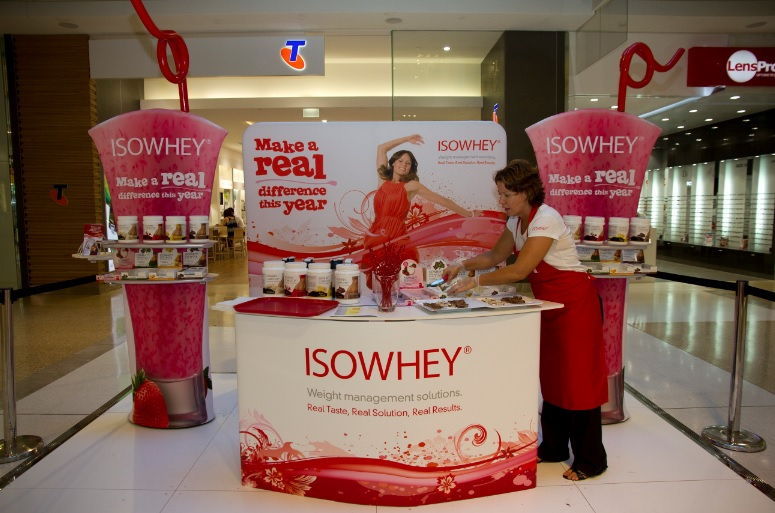 We think that the future belongs to those that plan for it and, although the economy is uncertain, the future of venues and events is accelerating around the world and Australia is no exception! Be it all-encompassing venues or boutique exhibitions one thing's clear, the exhibition industry is changing faster than ever.
If you would like to talk to us about your next event or exhibition then please get in touch with our sales team here at Displays 2 Go, or come and visit our showroom to see the stands for yourself.