5 Reasons to Choose an Inflatable Display.
Inflatable displays are becoming a more common sight at trade shows, sporting events and road shows. Event organisers love all their benefits, but most of all they love the convenience. Inflatable display materials make life easier!
Here's 5 reasons why you might try an inflatable display for your next big event!
Quick and Easy Set-up
No need to stress over how much time you need. These blow-up displays can be set up and are fully functional in just minutes. Inflatable displays such as demo tables or ottomans take less than 2 minutes to set up!
Portable and Lightweight
Inflatables deflate just as quickly as you inflate them so are easy to pack away ready for your next event.  They are extremely lightweight – a gazebo tent weighs as little as 9kg and can easily be carried by one person.  All products in our inflatable range come with a carry bag and portable pump, making them easy to pack down and store.
Customisable
When you want to go for something eye-catching and appealing, a customised inflatable is what you need. Blow up marquees, furniture, inflatable tables and pedestals – these can all be branded with your logo or marketing message. Just tell us what your specific display needs are and we can make it a reality!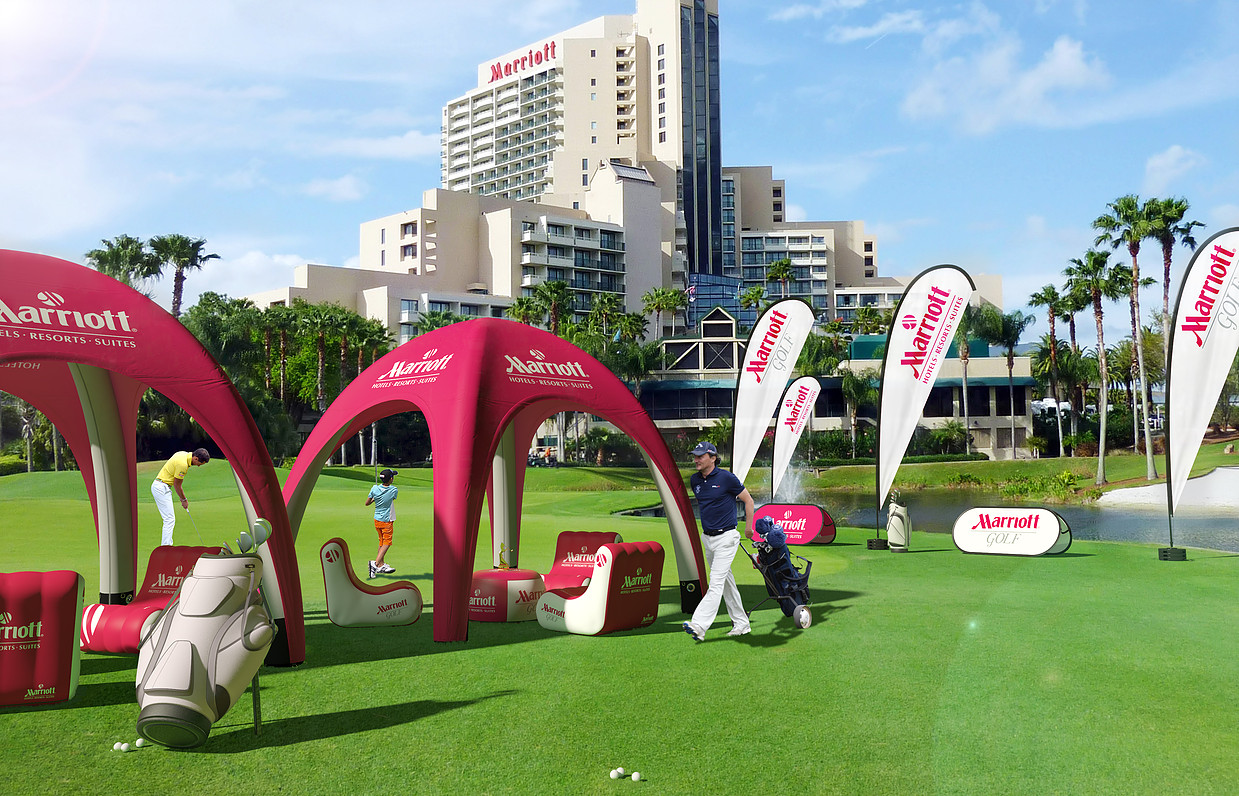 Stunning Graphics
Depending on which type of inflatable you choose, there are different fabric options available. For example, our inflatable furniture covering comes with two fabric options: dye sublimated for stunning graphics or there's PU leather with white silk print or embroidery for a premium finish.
Strong Impact
Inflatables are ideal for events, POS, sampling and exhibitions, not only because they're convenient and easy to use but because they are impactful and impressive!  The perfect solution for standing out from the crowd or when you want to etch your brand in your customers' mind! While still new in the marketplace, inflatable display materials create a talking point and differentiate your business from the other display materials around.
 Looking for ideas?
If you want to know more about how inflatables could work at your next event then please send us a message here. We're happy to share more insights on various display solutions and provide quotes so you can better plan your next event.