What's trending right now for exhibition and events?
Everyone talks about things that are 'trending' but what does the term actually mean?
A trend is a general direction in which something is developing or changing. It is something that people are attracted to, they resonate with and are drawn to because they find it attractive or useful.
Often the current trends in the furnishing and interior design industry are reflected in our exhibition stands, pop up shops or sampling tables. Companies will ask us to encompass these trends into our designs as a way to connect with consumers.
Here are a few highlights from one of the latest trends…
Scandinavian Look
The whole Scandi look and feel is something that we are seeing a lot of at the moment. The light-coloured timbers and wood grains, the exposed beams and the hessian mats. This look makes for a fresh, modern, stylish feel with clean lines.

The colour scheme follows some simple rules. It has to look natural – hence the use of wood – and the main colour is usually black or white. The timber used in the stand gives the display height, and the black of the furnishings draw the consumer's eye to the products on show. The look is usually quite minimalistic so whatever product is being exhibited should be a real showcase on the stand.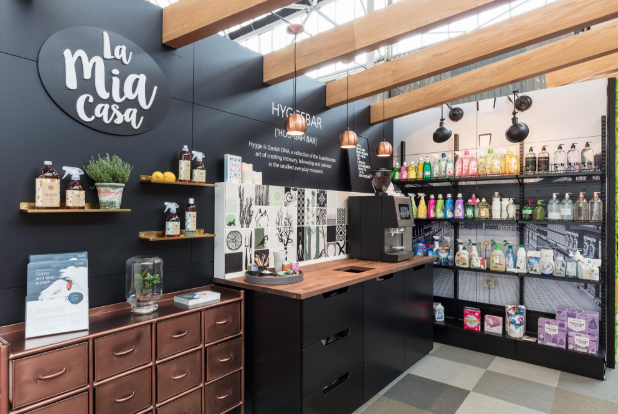 Lighting is also a fundamental part of this trend with lots of lights hanging from the beams. These tend to be made out of natural elements such as brass, wood, or simple metallic fittings. The lighting is not bright but adds a warm, cosy feel to the stand and can be used to highlight certain products on show.
The final important element in this trend is the use of greenery and plants. This not only adds some colour to the stand but continues the 'natural' theming and brings life to the display. You will often see plants presented in ceramic or glass pots, or used as hanging foliage to complete the natural look and feel.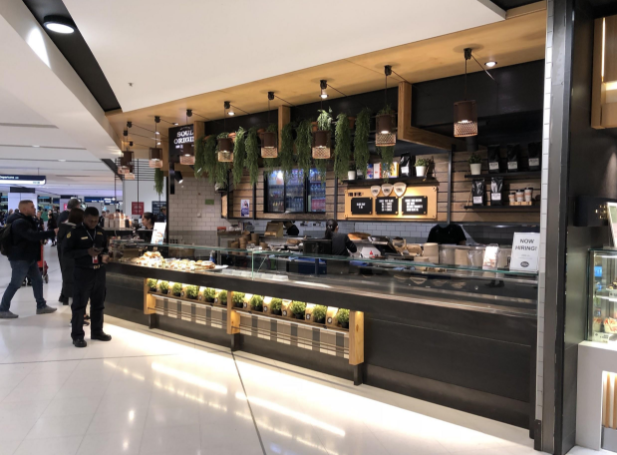 If you would like to know more about incorporating this trend into your next display activity, contact us TODAY.