Discovering our amazing Acrylic Display Cubes
Maybe it's something that we take for granted or maybe we just don't notice them, but acrylic display cubes are everywhere! The next time you're out shopping take a look in shop windows, keep your eyes open at exhibition stands or in museums, all places where you can find these cubes, and notice how they are used to great effect to showcase products at their very best.

What is an acrylic display cube used for?
An acrylic display cube is used to promote or showcase a product. It can be used to provide added security for a display item, or simply to prevent others from touching the product on display. The cubes can be made in a size to suit you, and can be used to display objects either inside or on top.
For example, in a shop window you may want to feature some shoes. Putting these on top of a Perspex display cube and then using some spot lighting will immediately draw attention to your product.
Or you may have an item that is delicate or valuable that you need to display. An acrylic display cube can act very much like a clear box, enabling people to view the item whilst keeping it protected.
Can I get an acrylic cube in a different colour?
The cubes can be made in a colour to suit you, but the most popular style is a clear Perspex. Other colours that are popular include white, black and a mirror finish.
Materials used for acrylic display cubes
As the name suggests, acrylic display cubes are generally made from a clear acrylic or Perspex, normally around 6mm thickness. Acrylic is a versatile material that can easily be cleaned with soapy water or a microfibre cloth, giving you a premium clear finish.
If you would like to showcase your acrylic display cube with a plinth base this can be constructed with a 16mm thick timber board to provide a smooth finish with maximum strength. The plinths can be built at a size and colour to suit your requirements.
Examples of acrylic display cubes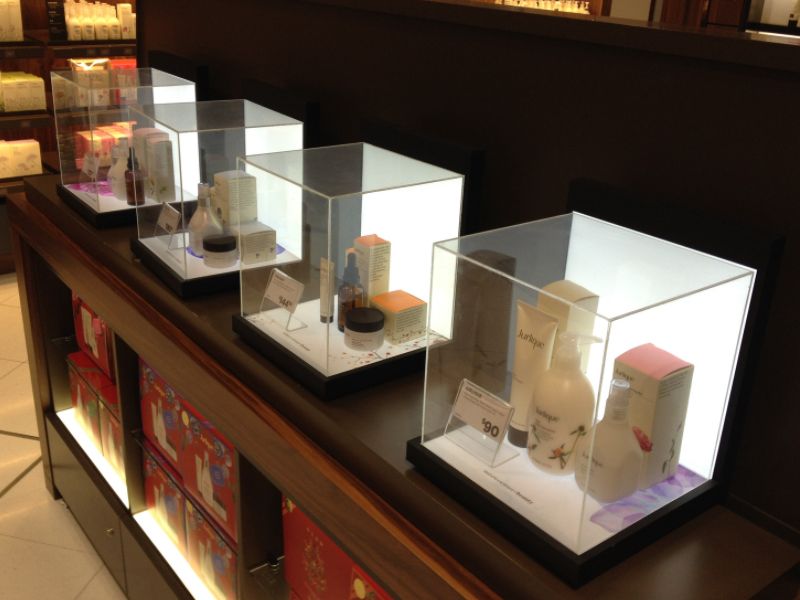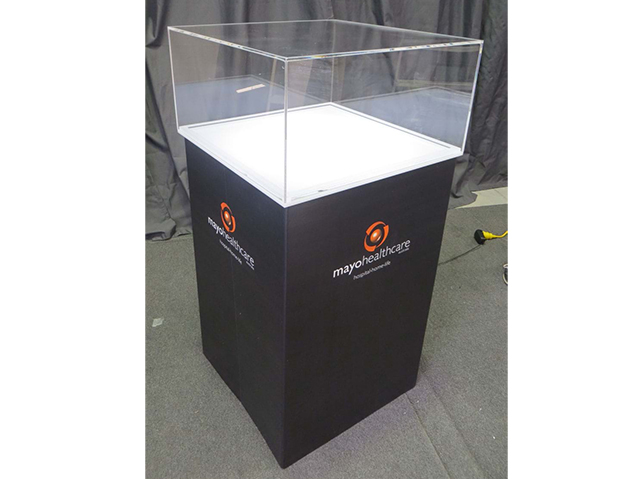 For further information and pricing, contact us