Keeping up with Exhibition Technology
Keeping up with technology can be hard – whether it's the latest phone, a new app or our new interactive screens. But one thing is for sure we all need to keep informed of what is happening to stay on top of our game!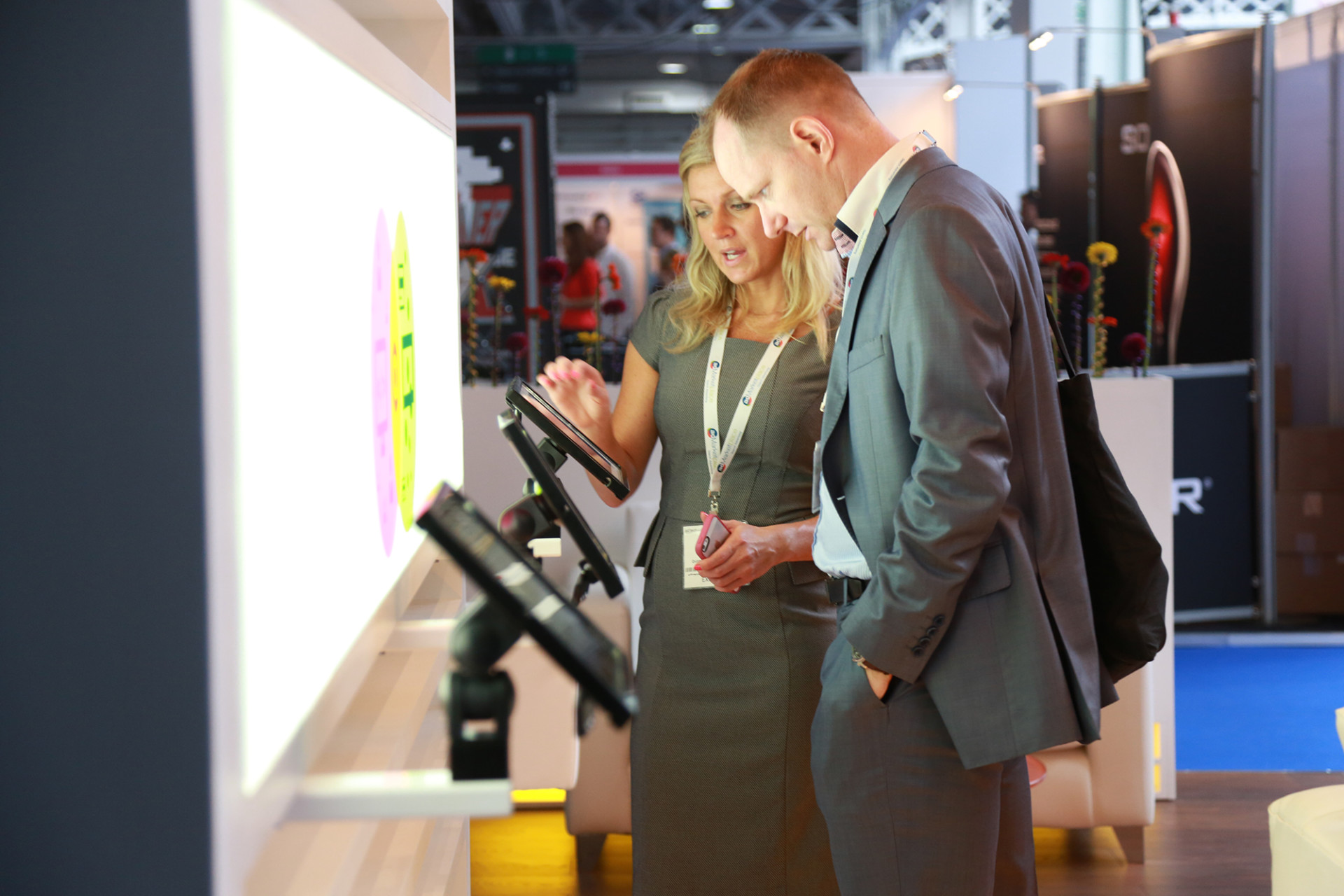 Of course Displays 2 Go is well placed to see what's happening at a local level, but what about trends in other countries?
ITR Events has spent the past two years collecting a sizeable amount of data. They visited more than 136 exhibitions, analysed more than 12,376 stands in the UK, and have come up with some interesting facts.
THE EXHIBITION EXPERIENCE
The exhibition industry is obsessed with finding ways to improve the visitor experience and to attract customers to their stand, but the question is are they doing this through technology or through other means?
Looking at the data collected it is clear to see that technology plays a large role in the way exhibition stands are presented, with 11.8% of stands having some form of interactive game or content and 1.8% of stands having some form of virtual reality (VR) to try.
More than 52% of exhibition stands had at least one screen on display and 51.34% of stands had some form of content displayed on a screen (video, games, PowerPoint).
Interestingly 3.8% of stands had LED or video walls. This form of display is something that is being introduced into the exhibition market and could transform the exhibition industry – so watch this space.
DATA COLLECTION AT AN EXHIBITION
The other very important thing at exhibitions is generating leads. Getting people to your stand and giving them an experience they will remember is one thing, but obtaining their contact details is often another. In the good old days throwing your business card into a fishbowl was one way to do this but with the use of iPads, laptops and apps, collecting data can now be done in a much more effective way.
Over 15.2% of stands now collect data digitally, and when the exhibitor had chosen to use technology there was an average of 2.71 iPads per stand! I think we all know that iPads are a great way to encourage visitors to your stand and to collect data. They can also act as information points if your staff are busy with another customer.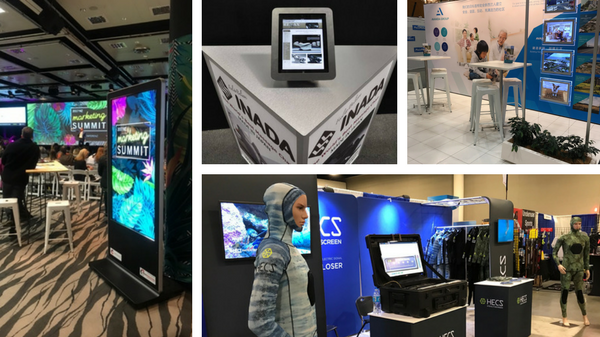 All in all we think we can safely say that exhibition technology is very much part of any exhibition stand. From incorporating an LED light wall, building a TV into a stand or creating a secure iPad counter, at Displays 2 Go we do understand how important technology is and, although it's not taking over, it certainly plays a huge role when it comes to the WOW factor.
If you would like to see the power of our digital kiosks and arrange a demonstration, then please send us an email.