Sometimes looks can be deceiving, and it's only when you are actually up close and personal  that you realise the thing you think you are looking at is in fact something completely different. This is something we are all too familiar with at Displays 2 Go because in our industry we are often asked to create a structure that looks like one thing but has the attributes of something else. It's quite an art form, and requires a specialised set of design skills, more akin to the theatre designer making props for a specific show. To an extent we're creating an illusion.
A Natural Choice
Take for instance one demonstration table concept we created for a client. Their brief was to design a table that fitted in with their brand that looked natural and classic but most importantly was easy to assemble and could be moved around from place-to-place easily. The obvious choice was wood – a nice natural product that fitted with their vibe. However this would never work, as wood is heavy and cumbersome to transport, so we came up with another solution. If we wanted the wood look we could design and manufacture this using a printed effect. The finished product looked great, using a combination of two types of print to give some authenticity and character.
The Metro Barn
Another example of this is when we were asked to create a display solution that Mainland Cheese could take on the road. The roadshow had to align with their marketing campaign which centred on the the concept of "Taste the goodness of Time." We were required to use modern materials, but retain an authentic rural and historical feel. We created this pop up gazebo, with full fabric graphics to give the look of an old, stone, cheese shed. We added accessories such as an old barrel and a fly fishing rod to give authenticity. A huge success.
The Beehive
This example just shows how realistic our printing can be. These plinths were designed to look like beehives to bring to life the beauty products that were being showcased, indicating that real manuka honey goes into their products.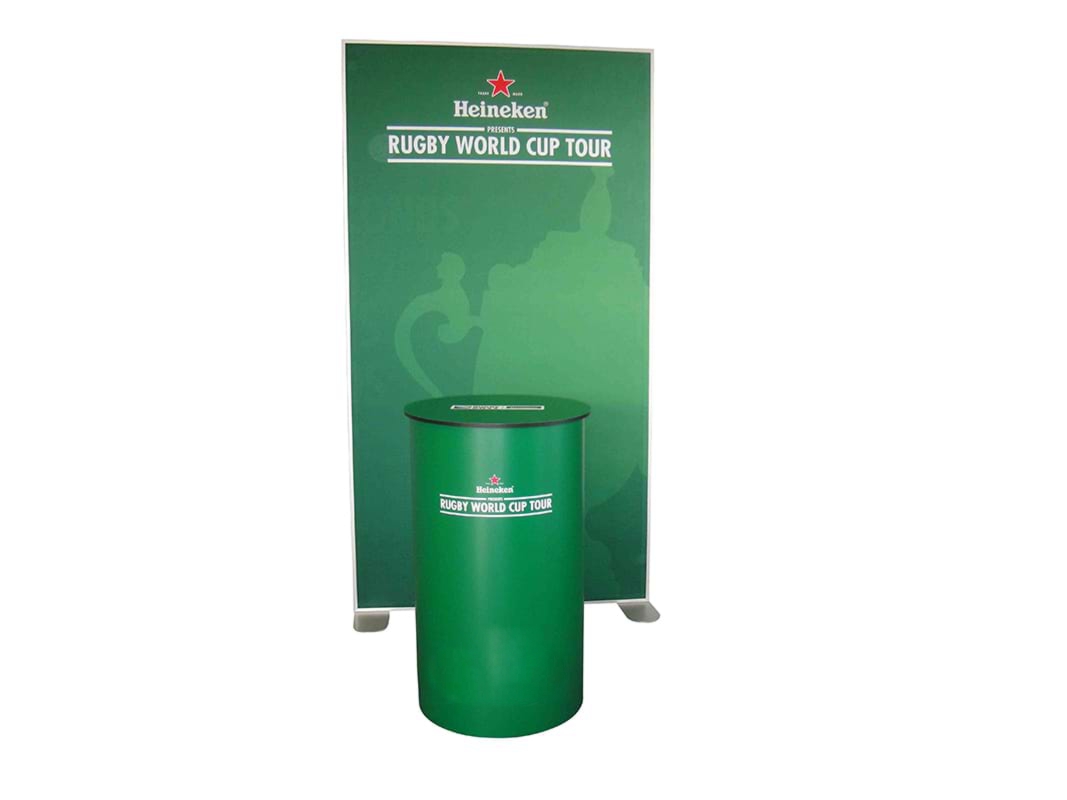 These examples show how the print and display industry has moved with the times, and the products that we print on today and the quality of the print are so much more advanced than before. Take for example our fabric products – these are not only simple to store, easy to assemble and look great – they also use a dye sublimated print solution. This method produces graphics that are vivid and stunning and can be washed over and over again. The fabric graphic is constructed as a sleeve and slips over a frame and is zipped tight to get the perfect fit. This method of display can be used for walls and backdrops, pedestals and demonstration tables.
SuperWall, Super Easy
SuperWalls are fabric and make the perfect corner booth for any display. They take roughly 10 minutes to assemble, making an instant impact.
We're on fire
Take a look at this display – again fabric but the use of lights creates the effect of a fire.
Naughty but nice
Another fabric display we created was for the premiere of Fifty Shades of Grey where we were asked to produce a 10 metre wide wall, and printed on this wall was the man himself, Mr Grey. Looking at the finished display you really had to look twice to see if it was a real person standing there or not.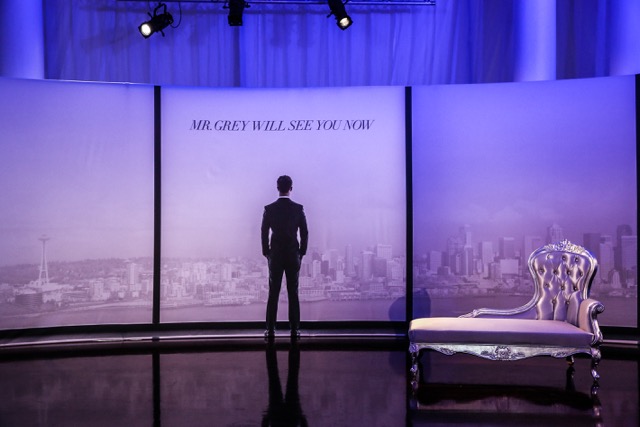 There are many more examples we can show, but the main point we are trying to make here is that anything is possible and sometimes the only thing that stops us creating what we want is our own imagination. So the next time you have a project or need some inspiration then come and have a chat to our team and let's see what magic we can create together.