The argument for continuing to use traditional signage solutions in your campaigns
In our fast-paced digital world, it would be easy to think that more traditional signs are a waste of time and question whether they still attract customers' attention.
The truth is traditional signage is even more relevant today. For many small businesses, having a footpath sign or a portable flag is an important part of their marketing strategy.   For many it is the only part of their strategy, so attracting customers this way is fundamental and needs to work. The way a sign is designed can have a significant influence on a company's ability to acquire new customers.
A company in the USA called Best Buy discovered that about 17 percent of its customers were people who "did not intend to stop there but did so specifically because they saw the sign, which is well linked to their brand and overall marketing," says Sapna Budev, director of strategic initiatives for the Virginia-based International Sign Association. "Who hasn't been driving down the street, stopped at a store and made a purchase, merely because they saw the sign?" Put simply, good signage can and does grab attention, stop people in their tracks, persuade them to consider a purchase, and often then drives them in store to complete that purchase. The classic marketing fundamentals – Attention, Consideration, and Persuasion and Purchase.
So here are 3 tips when considering your next sign.
Colour Choice
Sadly we're all time-poor these days, so for a sign to jump out at us as we drive down the street it needs to be well designed and impactful.  The choice of colour plays a huge part in the amount of impact it has and a correctly designed sign can indeed stop people in their tracks. Branding is also important in a sign, especially if you have a brand that people recognise. This can influence their decision to stop. Think of some of the well known brand signatures such as "Coke red" or "McDonald's yellow." If used wisely colour can help convey a brand's identity.
Readability
Most signs will include an image and some text, but it is crucial to get the contrast between these two items right for the viewer to retain the content.  Getting the contrast of the sign right can also determine its readability. Contrast, therefore, is a huge factor for any engaging sign. Take a tip from Facebook which insists that words only take up 20% of a post. The same is true of your signage – don't clutter the sign and keep your messaging short and focused. After all, you only have a moment to persuade.
For example, you might consider a light colour on a dark background or vice versa, but making the colours bold with a strong contrast is a great way to go. Pairing similar colors can decrease a sign's readability. If your brand colours are not bold, don't despair as they can be strengthened with an outline, or you could add a border around the text or graphic to increase reading speed.
Size
Of course the bigger the lettering the easier it is to read, especially if you are creating a footpath sign or a poster for an exhibition or conference. So think about where you want your sign to have the most impact; 50m away, 20m away, etc., and adjust your text size accordingly.
Of course it's not just about the size of the text; it's also about the font or typeface. This greatly affects legibility,  particularly if people are to read it from a distance. Flowery scripts can be hard to read at the best of times, so make sure your key message is easy to read, and if you have to use the harder-to-read fonts use them at the bottom of the sign.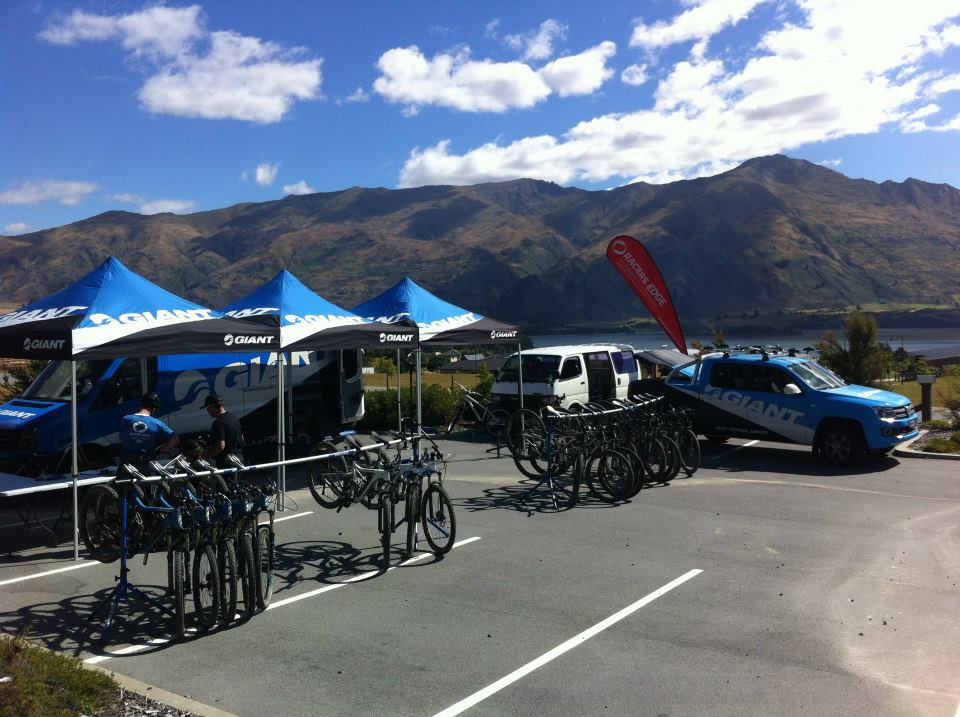 So now we can see that a well designed and thought out sign can pay dividends in foot traffic. A good sign placed in the right position can make people stop and turn into your business. Grabbing people's attention is still a great way to get them to engage with you, so why not attract them in with a sign!
Displays 2 Go has a wide range of signage, flags and banners to help you attract attention in 2016.  So take a look at our flag solutions or give us a call for more information.