a look at the various ways of delivering Promotional Pricing
One of the major factors in any purchasing decision is price. We all know that everyone likes to think that they got a bargain. So, in any promotion, pricing is an important part. Firstly, you need to decide what the perceived value of the item is and then what consumers will be willing to pay for it. Once you have this figure in your mind it is easier to create a promotion. Price promotions come in all shapes and sizes these days as we have to take into consideration the online shopper as well as the 'physical' shopper.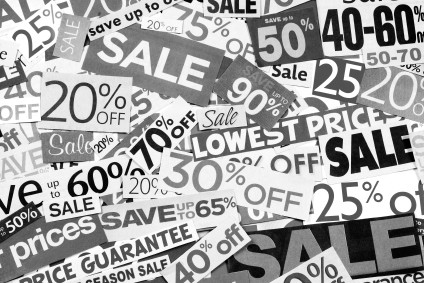 For instance, to encourage consumers to buy a product, you may offer:
Instant money off

Future coupons / online vouchers

Free product trial

Free shipping and delivery

Competitions
However, depending on the consumer group you are targeting it is often better to bundle offers to get people to purchase now and afterwards. To this end, bundling is becoming increasingly popular.  It is gaining traction as a very useful marketing tool as it enables you to target selected audiences by giving them the offerings that they will be most receptive to. This reduces the amount of time and money spent on implementing promotional programs down the line.
For example if we were promoting a new yogurt we would probably want to run a campaign that encouraged consumers to participate in a free trial.
Physical Consumer – Taste and Purchase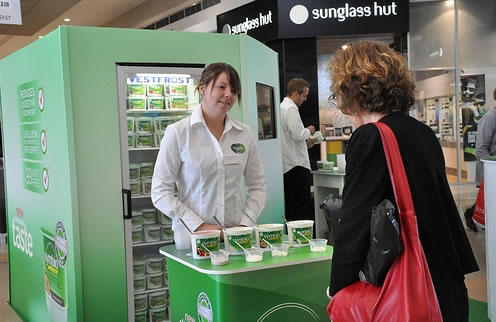 This could be done by having an in-store sampling team handing out free samples, perhaps accomplished by either setting up a portable demonstration table or employing one of the mobile sampling units such as a vendor tray or the click stand. The promotional talent would then be able to talk to the consumer and after the trial, offer them an instant reward of a money-off voucher to use in-store.
OR
Online Consumer – Sign up and Taste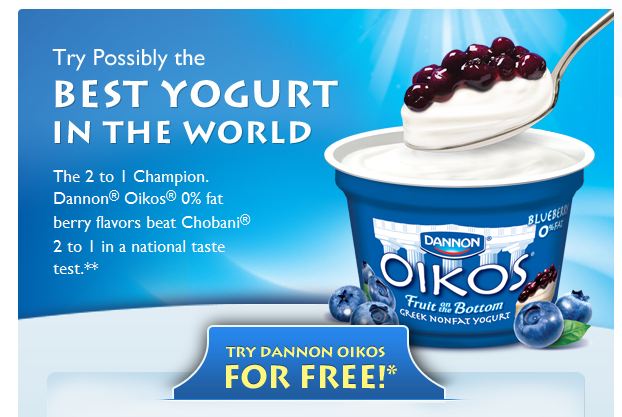 Offer consumers the chance to get a free sample of the product either delivered to their door or with an online voucher that can be used when they shop online or can be scanned at the checkout. They can only receive this by going onto the website and registering online. This way you get the consumer's details and are able to market to them again in the future.
Both methods work well but the key difference is who your target audience is and what they perceive the value of the product to be. Many members of generation Y would not flinch at giving out their email address whilst other generations would prefer the 'here and now' approach of tasting and receiving an instant reward.
Displays 2 Go have a wealth of experience when it comes to sampling campaigns so next time you have a new product to get out into the marketplace give the team a call and let's see how we can help make a difference.