Wall Graphics for Exhibition Display Walls
We all know that first impressions count, and never more so than in a crowded exhibition hall. So how can you make sure that you stand out and that your booth makes an impact?
One of the most important features of an exhibition stand are the graphics, because people are always attracted to what they see. Choosing your graphics is not always an easy decision but it is crucial that you understand the differences and select one that is right for you.
There are four different ways to create graphics for your exhibition display walls. Let's take a look at each option:
FABRIC DISPLAY WALL
A fabric display wall consists of a single, one-piece fabric graphic along each section of wall in your booth. It has Velcro stitched onto the rear side so it is very easy to attach, and because the entire graphic is in one piece there are no seams or joins. This type of graphic does rely on you getting a wall at your venue.
ADVANTAGES:
Easy to assemble
No seams or joins
Easy to transport
Low light reflection
High quality graphics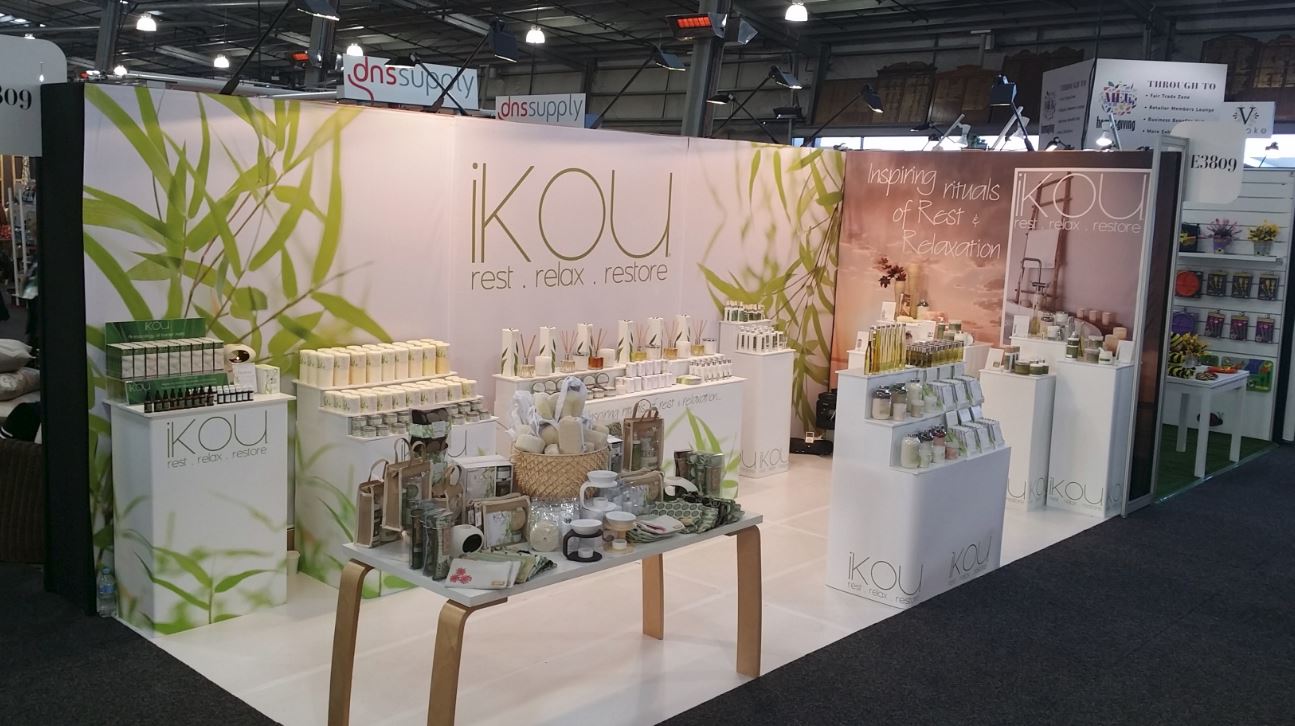 LAMINATED DISPLAY BOARDS
Folding laminated display boards are generally created in 1 metre-wide sections and fold into thirds for easy transportation. They mount to walls easily with the use of Velcro. The graphics are trimmed so that they line up perfectly to create a great overall effect, even though the graphics are in segments.
ADVANTAGES:
Easy to assemble
Photographic quality graphics
Good portability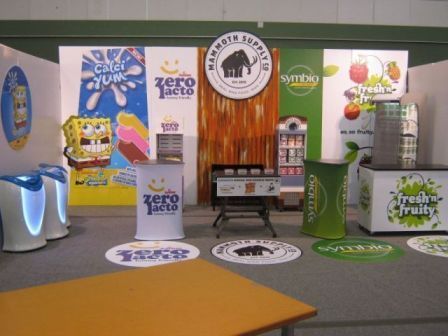 ROLL UP DISPLAY BOARDS
These roll up boards are very similar to the laminated boards but instead of being folded they are rolled. They are also created in 1 metre-wide sections and mounted with Velcro. They have a magnetic edging on the side of each panel which enables the boards to neatly connect to each other to create a seamless finish. These types of boards are a little less popular these days as they are more cumbersome to work with and have been superseded by other solutions.
ADVANTAGES
High-quality graphics
Good portability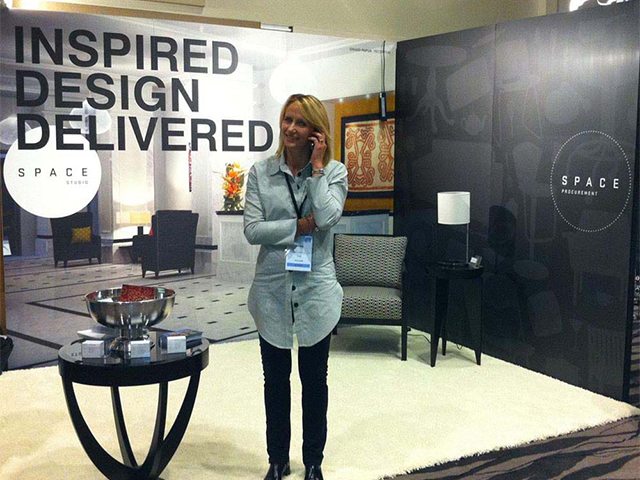 BYO DISPLAY WALL 
Last but by no means least is our "BYO Pop Up Display Wall" and yes it does literally mean that you bring your own portable light weight wall to the exhibition. No more worrying about what type of wall is at the exhibition venue.  We will supply you with a graphic display wall that is self supporting. This type of wall can be used as a backdrop stand or display wall. It's free-standing and can be placed in front of your booth wall or it can actually attach to the wall behind.
ADVANTAGES
Dye sublimated fabric graphic
Easy to assemble
No seams or joins
Easy to transport (it even comes in it's own carry bag)
Low light reflection
Versatile and multi use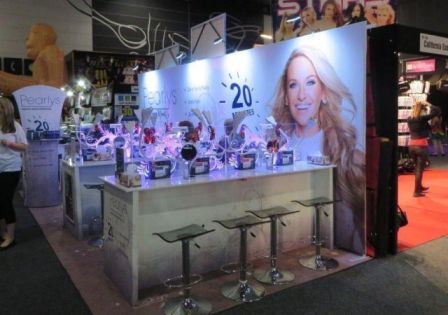 So, now that you have read all this information we hope you are more aware of the options that are available to you and able to make an informed decision about which option is best for you. However, if it's all still a bit of a minefield for you – don't worry, just give us a call and one of our friendly and experienced sales team members can help you. We even have a showroom which you are more than welcome to visit and we can show you the options. For help with your Exhibition Display Wall requirements, call us TODAY.