Folding Brochure Rack - A3
This collapsible folding brochure rack is supplied with padded aluminium carry case included.
Double-sided, it has panels to accommodate six different A3-sized brochures.
The rack can assemble and disassemble in less than 30 seconds.
This brochure rack is available ex-stock for immediate shipping.
(Price includes: A3 collapsible brochure rack with case)
For more information, please click Enquire Now or call 0800 10 99 88 to talk to one of our Display Specialists!

$188.00 ex-GST
Prices do not include GST and freight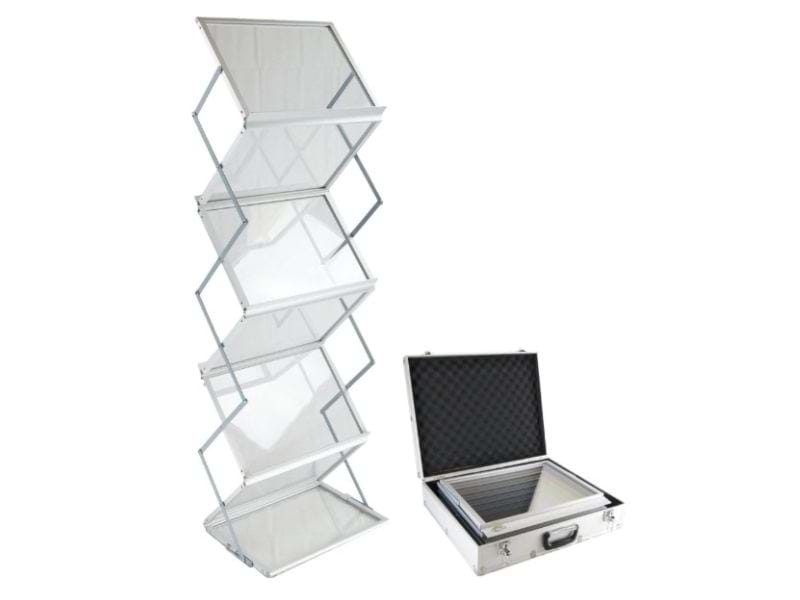 Enquire Now
If you have some custom requirements or would like a quote or specific information, complete this form and we will contact you.