In our industry we know the importance of standing out from the crowd. But it's all too easy to blend in when it comes to large exhibition halls like the ICC Sydney. So how do you stand out amongst hundreds of different exhibitors, and how do you cut through all the traffic?
We decided to take a look around the globe to see what types of exhibition stands really stand out, show you what can be done and let you take inspiration from these companies that turn heads with their stands.
Retro​ ​Exhibition​ ​Stand
Creating that WOW factor with different materials is one way to get attention. This corrugated iron container-style stand, with its bold colours and workshop lighting, creates interest and intrigue from the outset. It makes people want to stop and look inside.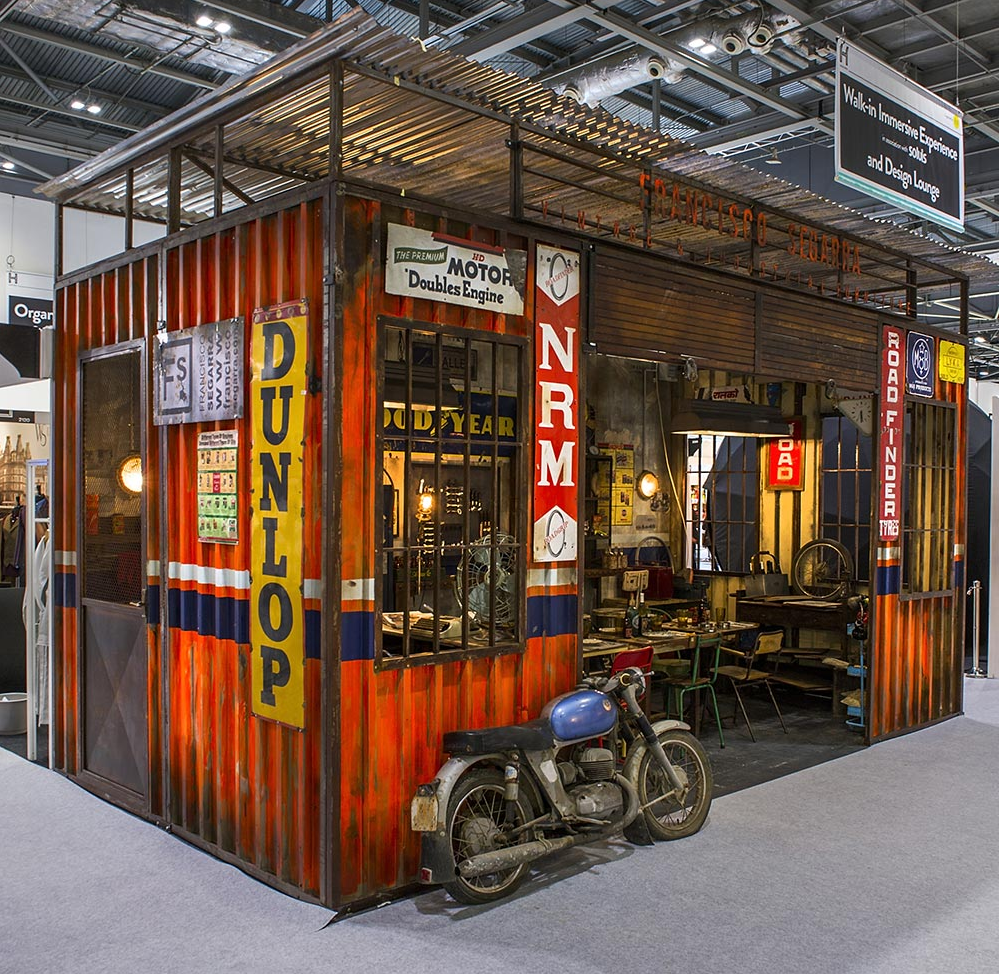 Oslo​ ​Sportswear​ ​and​ ​Apparel
This stand has impact for two reasons. The modern structure certainly makes an impression, with its height elevation combined with the huge images, and the use of lighting really promotes the products.
The stand is cleverly designed to look like a retail shop window, creating an authentic air that people are drawn to.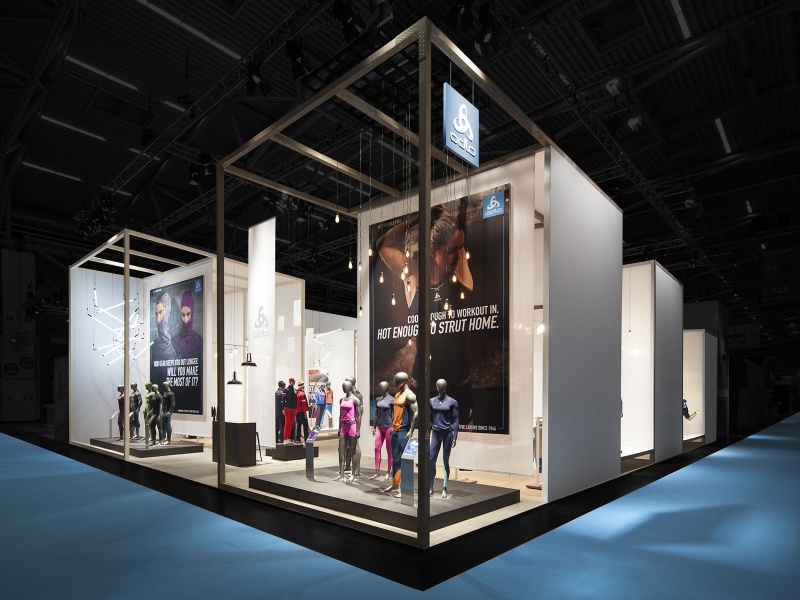 The​ ​Honest​ ​Company
The Honest Company took a creative stance when it came to delivering their exhibition stand. Being a consumer goods company that emphasises household products for ethical consumers, it made perfect sense to create a store that was open and honest with no roof or doors. The colourful flowers along with the grass effect is a clever design that gives the stand presence and an affinity with potential consumers.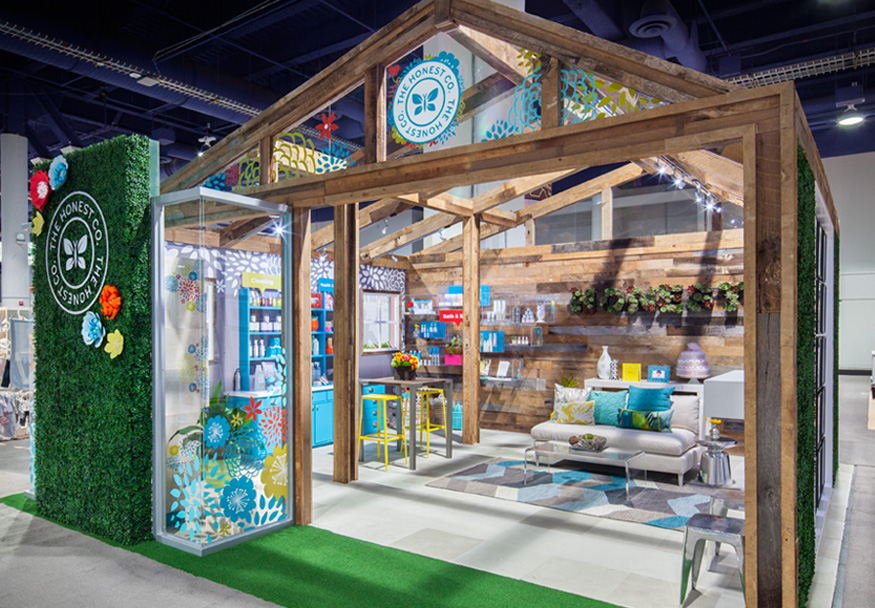 Serafini​ ​Shop​ ​Fitters
Serefini's stand combined many different wall formations, creating its own world inside the stand.
The combination of round swinging windows made of copper, brass and wood offered insights and outlooks into their shop fitting systems, creating intrigue and drawing more people in.
MG​ ​Design​ ​-​ ​Mansion​ ​of​ ​Mystery
This stand is very unique with its open and simple lines. The contemporary view of the house automatically gets consumers attention and they are left wandering into the exhibit to see what it is all about.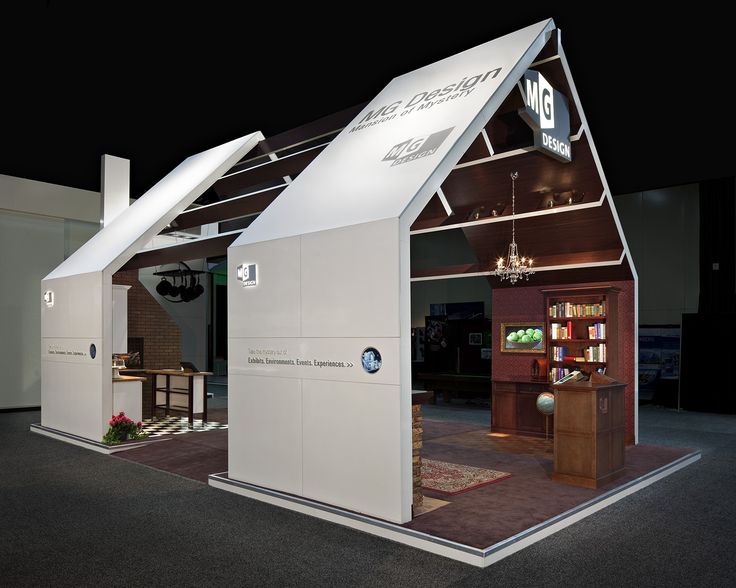 From​ ​The​ ​Source
Not all stands need to be expensive but it helps if they can be creative or have a point of difference.
'From the Source' designed a stand around their values and beliefs, and built a stand that was created in a framework of wood – direct from the source!
The natural wood of the stand then complimented the products, and hey presto – they had a stand that was different and unique.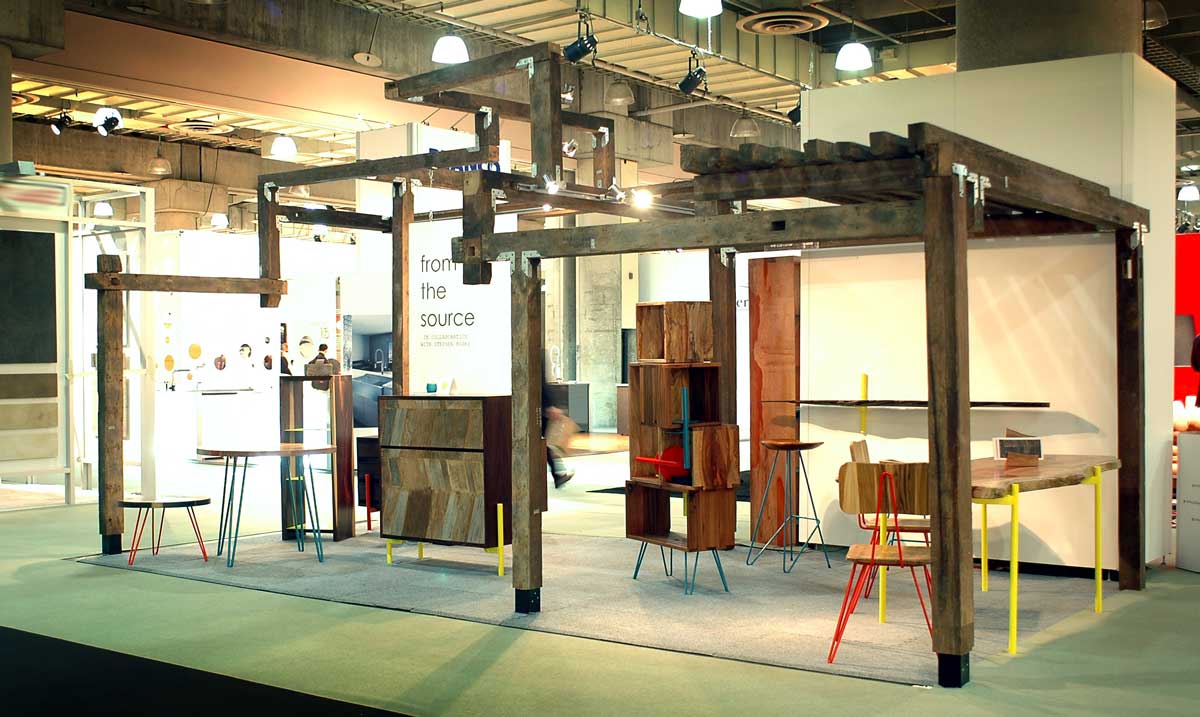 Ben​ ​&​ ​Jerry's​ ​-​ ​Outdoor​ ​Shell​ ​Tent
This one is a bit left field but we wanted to include it as it is something that we are seeing in the exhibition industry more and more. The use of inflatables within exhibition stands is becoming more commonplace and once you have seen how effective it is then you will understand why.
Whether it's a complete solution like this outdoor tent, or an inflatable counter or sofa, the ease of setup really is something to consider
Looking at all these stands we can see that one of the main differentiating factors is creativity and being able to think outside the box. Being different and producing a stand that is outside the traditional parameters can be worth its weight in gold in attracting consumers.
At Displays 2 Go we have an experienced team of designers and are well placed to produce not only a stand that will stand the test of time but will also draw in the crowds and deliver a good return on your investment.