ICC Sydney proves its worth
Premier exhibition venue
The ICC Sydney has been open to the public for nearly a year now and it has already seen great success. This leading exhibition, convention and entertainment venue is delivering some very positive business outcomes and is fast becoming one of the world's most desirable event destinations.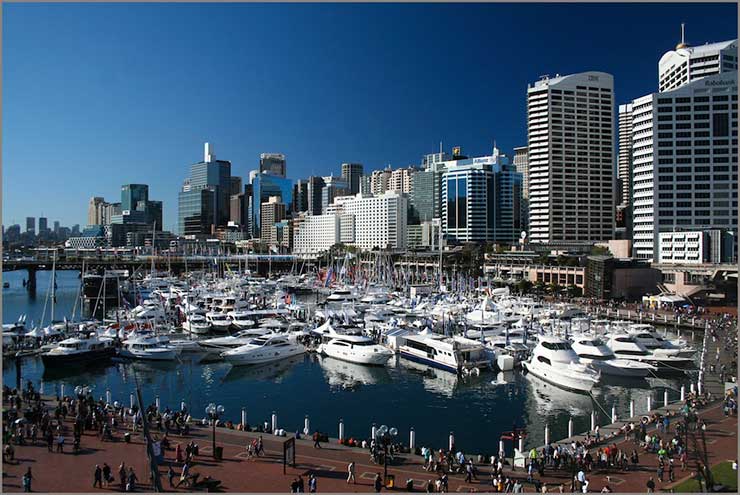 The 50th anniversary of the Sydney International Boat Show was recently hosted over five days and took over the facilities offered by the ICC. It fully activated all 32,600sqm of exhibition space, along with the 5,000sqm event deck and Cockle Bay wharf, which housed 900 boats.
Most successful event yet!
More than 63,000 visitors attended the show and it is believed that the show facilitated $250m worth of business on-site, which equates to an amazing $3m of business transacted each hour the event was open! And a further $200m in trade is expected to take place after the event. Howard Glenn, CEO of the Boating Industry of Australia, said it was the most successful show since the GFC, and with those stats, you can see why!
The ICC has hosted more than 400 events in its first year and there are plenty more in the pipeline. The success of the ICC is attracting business travellers to the area and this means benefits for many businesses, especially those in the hotel and travel industry. Local businesses are also reaping the rewards and we hope this will continue as the ICC attracts major events and exhibitions.
All your exhibition requirements
Displays 2 Go has its own production team working out of a production facility and warehouse in Sydney. Together, the team have many years of experience in producing display, exhibition and event solutions.
Whether you are looking for an exhibition stand for your next show or display products to make you stand out, we have the ability to design, manage, build, deliver and install your exhibition stand.
To discuss your requirements, call us on 1300 240 250.